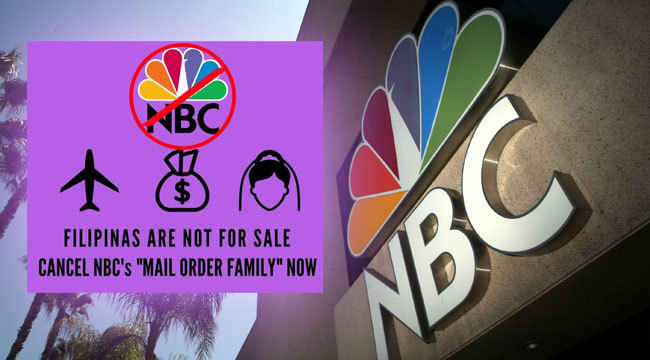 NBC announced plans to bring a new series from the folks behind Superstore to the network on Wednesday, instantly garnering some criticism thanks to its premise. By Saturday morning, the show was officially no more. Criticism, social media, and a Change.Org petition all helped bring Mail Order Family to an end before it even started. According to Variety, the series would've been loosely based on the life of Superstore's Jackie Clarke:
"Mail Order Family," from "Superstore" writer-producer Jackie Clarke and executive producers Ruben Fleischer and David Bernad was to tell the story of a widower who orders a bride from the Philippines to raise his two young daughters. It was loosely based on Clarke's own family.
Clarke explained a bit about her childhood and how it would've played into the series during an episode of This American Life back in 2012, possibly hinting at how the series itself might've been a poor idea given the feel of the personal slant:
"It wasn't that Pora didn't like me, she just had no desire to be a mother to me," [Clarke] said. "His marriage to Pora was never a good one. It was basically hellish fighting followed by silent treatments."
The backlash was instant and the Change.Org petition highlights a lot of the trouble with the premise and how it seemed to deal with the concept of mail-order brides, especially from the Philippines:
The mail order bride industry exploits and trafficks women who are economically disadvantaged and living in poverty. Filipino women make up one of the largest segments of mail-order brides in the world. Due to an economy ravaged by U.S. imperialist economic policies dictated upon the Philippines, Filipino women lack employment opportunities in the country and are forced to leave their homeland to support themselves and their families.

Mail order brides are victims of human trafficking as they are forced into sex slavery and domestic servitude. Mail order-brides are vulnerable to violence because of the fundamentally unequal nature and imbalance of power where money is exchanged for an arranged marriage. Many mail-order brides become vulnerable to violence because they may be financially dependent on their husband, are isolated in a foreign country, and husbands can easily threaten them with deportation.
NBC's response and the backlash truly highlight where network television has grown over the years and is feeling the pressure from cable to address issues in a meaningful way on sitcoms. If you look back at the height of sitcoms on NBC and other networks, much of the subject matter didn't take into account the social issues that most viewers seem to care about today. Take Friends for example, which regularly has jokes edited out of syndication and faces a homophobia problem for some fans looking back at the show with today's lens.
Each network still follows its own rules for what its viewers want, but there's also a clear change for the subjects each show tackles. ABC's success with progressive, family-based sitcoms like Modern Family, Fresh Off The Boat, and Blackish shows how network television audiences are ready for such topics in a certain manner. It's also likely why NBC was interested in such a property, hinted at with their statement announcing the cancellation:
"We purchased the pitch with the understanding that it would tell the creator's real-life experience of being raised by a strong Filipina stepmother after the loss of her own mother," an NBC spokesperson said. "The writer and producers have taken the sensitivity to the initial concept to heart and have chosen not to move forward with the project at this time."
Go back a decade or more and this type of sitcom would likely fly or the prospect of a mail-order bride would be a throwaway plot point for Frasier or Woody to deal with on Cheers. Its cancellation speaks to the current TV climate and how more thought needs to be given to satisfy audiences. It doesn't mean everybody is watching or network television is blazing trails, but it does show they're catching up and attempting to evolve.
(Via Variety / Deadline)