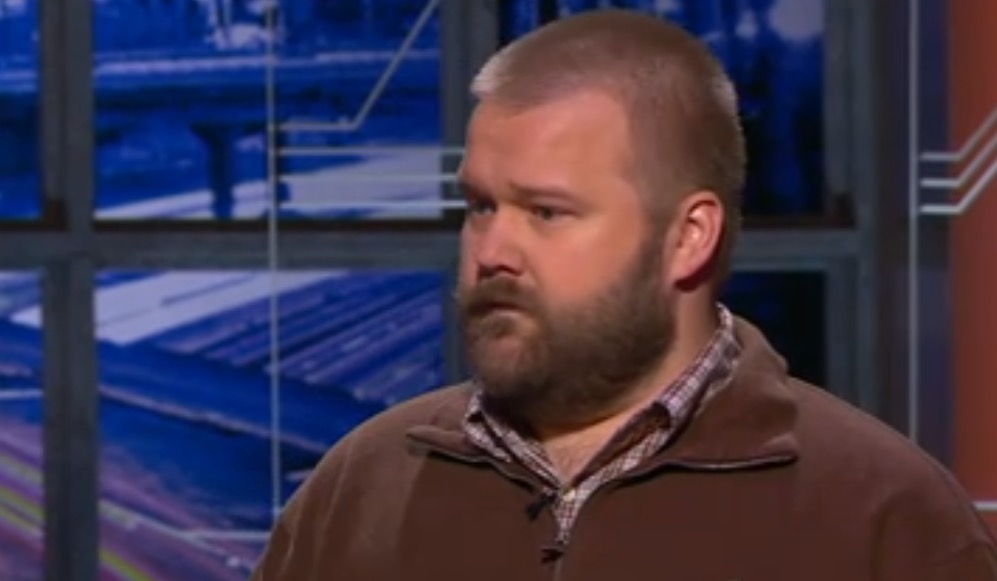 Major Comic Book and Potential Show Spoilers Below
Read At Your Own Risk
Seriously, You Have Been Warned
The other day, in writing up all the cool details about the midseason premiere of The Walking Dead that you may have missed, I pointed to this particular bit of potential foreshadowing:
Comic readers understand that Glenn's deal with the bat is either foreshadowing or, at the very least, a sly reference to the manner in which Glenn dies in the comics: He is bashed in the head with a baseball bat called Lucille by a villain named Negan.
With that in mind, Robert Kirkman — along with Lauren Cohan and Josh McDermitt — were on Comedy Central's @midnight this week. During a segment on the show, Hardwick offered them an opportunity to reveal upcoming spoilers. It was meant to be a comedy bit. Cohan, who plays Maggie, spoiled that Carl has been wearing a wire the entire time, Kirkman said that Maggie and Eugene would be killed in this week's episode, and McDermitt said something about Beth coming back as a dog who can solve crime.
Ha ha, very funny, right?
But then Kirkman goes deadpan and drops this spoiler: "Eventually a character named Negan is introduced. He's going to bash in Glenn's brains with a baseball bat called Lucille."
WAIT, WHAT? That's exactly what happens in the comics!
[protected-iframe id="321f32761d3c0b7c72c3b71e351a551b-60970621-28893383″ info="https://media.mtvnservices.com/embed/mgid:arc:video:comedycentral.com:2c40ed7d-21f0-499d-8f6e-4d29edc8cb6c" width="650″ height="400″ frameborder="0″]
Check out Maggie's confused face when Kirkman spoils that.
Of course, then Kirkman threw his hands up in the air and said, "It's a comedy show!"
So, it's NOT a spoiler? Is Kirkman implying that Glenn will NOT meet the same fate in the Walking Dead TV show as he does in the comics? Or is he using reverse psychology on us and spoiling the real fate of Glenn, thinking that because he spoiled it, we'd never believe that it would actually happen?
We will eventually find out, though it may take another few seasons.
Source: @midnight