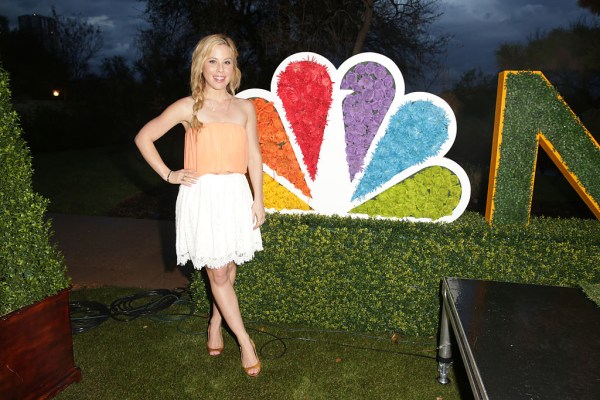 If you love all the sequins, overly dramatic facial expressions, and confusingly spelled maneuvers that make up the world of competitive figure skating, Tara Lipinski is about to bring you your new favorite show: The Olympic gold medalist is co-creating a drama for Hulu that will explore the behind the scenes world of the sport.
Lipinski, who took home the individual gold at the Nagano Winter Olympics in 1998, is collaborating with producer Michael Shamberg and writer Jonathan Igla on the as-yet-untitled series, which Deadline reports will focus on "a group of women and men in their teens and 20s who sacrifice normal life for that sweepstakes shot at immortality that comes around every four years in front of a global audience." Igla is a former Mad Men writer, a prestigious resumé item that adds some extra clout to this already-intriguing project.
According to Lipinski — who knows a thing or two about dedicating her life to the sport, after becoming the youngest-ever individual Winter Games gold medalist at age 15, and continuing on to a successful professional career on the touring circuit — the "extremely elegant and undeniably beautiful sport" has a lot to offer under the surface, too.
" … [W]hen you begin to peel back the layers of this world, a more complex, and even shocking, picture emerges," she said in a statement. " … I want to paint an authentic picture of the highs and the lows and the price that some people pay to be part of this world. … To me, skating has been portrayed as an inspiring Olympic sport or an over-the-top parody so this will be a version viewers may not have seen before."
If anyone can make a series like this believable, it's Lipinski, and her recent stint as an analyst for NBC (both in coverage of the 2014 Sochi Olympics, and other events like the Triple Crown races) proves she can make it entertaining, too. She's already triple-looped her way into our hearts on the ice; it should be interesting to see what tricky combinations she lands off the ice, too.
(Via: Deadline)