Long before he got engaged to Mila Kunis, even before his marriage to Demi Moore, Ashton Kutcher was seeing Ashley Ellerin, a 22-year-old student, stripper, and aspiring model. They were unofficially together (she had "tons of boyfriends," according to an LAPD officer) until the night of February 21, 2001, when she was found stabbed to death in a pool of her own blood.
Earlier that day, Ellerin had tried to make a date with 23-year-old Kutcher, then best known for playing Kelso on That '70s Show, but he declined. Instead, she hung out with her father and later called her landlord, Mark Durbin, asking him to help repair a light fixture in her apartment. They ended up having sex, and according to the Daily Mail, Durbin said they were in a "blossoming" relationship (she also dated Vin Diesel at one point). When he left, Ellerin called Kutcher, "to ask if she should come to his friend's house to watch [the Grammys]." He once again turned down her offer, but agreed to meet her at night, which he did, around 10:45 p.m. Or at least he tried to.
Kutcher drove to her apartment at 10:45 p.m. in the hope of smoothing over what he thought was a looming argument, and found that the lights were on in her apartment and her car was parked outside. After knocking on the door and calling out to her with no answer, Kutcher said he looked through a window into the apartment and saw what he thought was red wine pooled on the floor. Kutcher…thought she was angry at him for not making the earlier date and left. (Via)
It wasn't red wine; it was blood. In the hours between her phone call to Kutcher and his arrival at her apartment, Ellerin had been stabbed an unimaginable 35 times while she was getting ready for her night out, her curling iron later found by her body.
He slashed Ms. Ellerin's throat so violently [he] nearly decapitated her. After she was murdered her body was left [in a] demeaning pose that was sexual in nature. (Via)
The "he" in question? That would be Illinois-native Michael Gargiulo, an air-conditioning repairman who's been accused of murdering not only Ellerin, but also two other women, including Maria Bruno. He allegedly "quite literally butchered [Bruno's] body – stabbing her multiple times, slitting her throat, slicing off her breasts, and staging her for family members and police to find."
Where is the so-called Chiller Killer now? In 2008, he attempted to knife another woman, "tiny but spirited" Michelle Murphy, but she survived the attack. He was eventually caught thanks to DNA he left behind at the crime scene, Murphy's home, and he's now awaiting trial.
Ashton Kutcher is preparing to take to the witness stand to testify against the man charged with the grisly murder of the actor's then-girlfriend.

Michael Thomas Gargiulo stands accused of murdering three women, including…22-year-old Ashley Ellerin, on February 21, 2001. The prosecutors call Garigulo "a serial, psycho-sexual thrill killer who engages in the systematic slaughter of beautiful women because he takes sexual pleasure from manipulating, stabbing and killing his victims." (Via)
Kutcher is due in court to testify "within the next few months." For much more on the case, check out this LA Weekly article from a few years ago.
Via Daily Mail
Now check out…
See What The Cast Of 'That 70s Show' Has Been Up To Since The Show Ended
by Bennett Hawkins
It's been 17 years since That 70s Show, the sitcom about the 70s that aired in the 90s, made its toking debut on Fox. The show had some of the best comedy writing on television at the time, and launched the careers of Mila Kunis, Ashton Kutcher, and Topher Grace, and had a ton of notable guest stars. Most of its cast has gone on to have fruitful careers, but just in case you haven't been paying attention or some of the cast slipped through the cracks, here's an update on the gang from this retro classic.

Laura Prepon — Donna Pinciotti
Since moving on from That '70s Show, Prepon has found success recently as Alex on Netflix's Emmy-nominated prison dramedy Orange Is the New Black. Prior to that, she was the lead on short-lived sitcom Are You There, Chelsea?, based on Chelsea Handler's book. Oh, and she's a devout Scientologist who is all about thetans, cognition, audits, and Battlefield Earth Laser Discs (probably).

Topher Grace — Eric Forman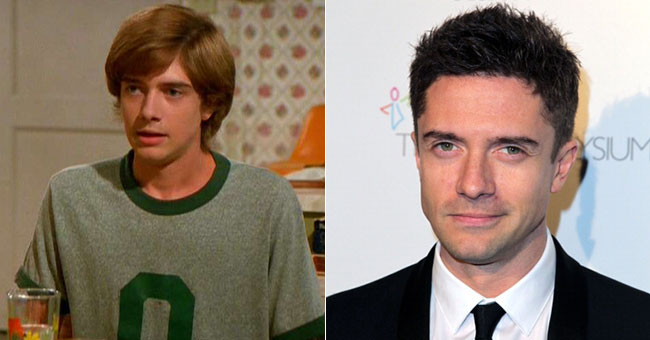 The show's central character, Eric, left at the end of the show's seventh season and it never fully recovered. In fact, it was pretty unbearable and just plain odd to watch. Since saying goodbye to his plaid shirts, Topher Grace has worked regularly in various film roles such as Spider-Man 3, Predators, Take Me Home Tonight, and last year's Interstellar. Grace also launched the retro-themed internet wonderland Cereal Prize, and later this year will appear in the political drama Truth and the stoner thriller American Ultra.

Willmer Valderrama — Fez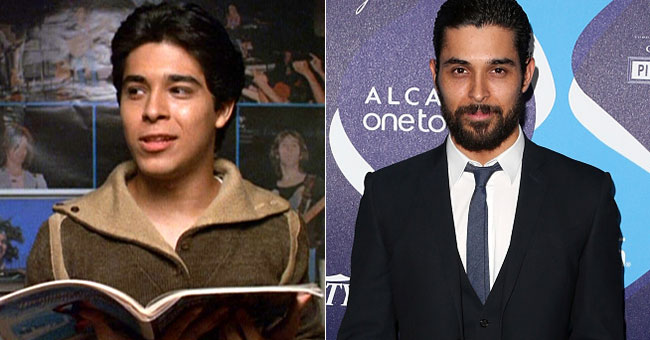 Since ditching his goofy accent as Fez, Valderrama has spent much of his post-70s Show time making headlines for dating his way through a string of Hollywood starlets. As far as like, showbiz stuff, he hosted MTV's yo mama joke competition titled Yo Mama, and dabbled in music with LMFAO. Currently, Valderrama is starring as a vampire lord in television series From Dusk Til Dawn.

Tommy Chong — Leo
Tommy Chong joined the cast much later than the rest of his costars but instantly gave the show a shot of comedic '70s cred as stoner photo hut manager Leo. Chong has been an activist for the legalization of marijuana for years, even doing a stint in prison for distribution of his custom bongs. Since his release, Chong has been busy reuniting and touring with old comedy partner Cheech Marin, and appeared on The Simpsons, Franklin and Bash, and Raising Hope.

Danny Masterson — Steven Hyde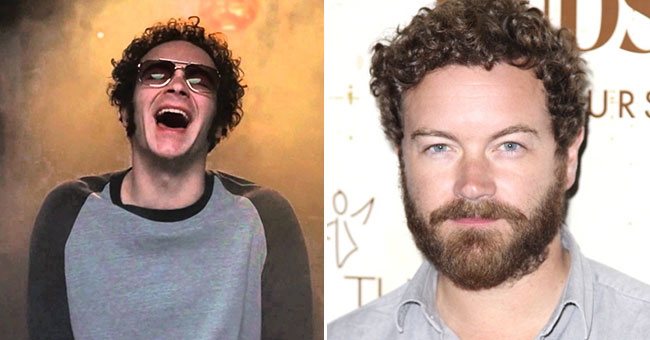 Masterson's work in television and film hasn't been quite as prominent as his other costars. He regularly works at Los Angeles nightclubs and private events as a DJ, going by the name DJ Mom Jeans (formerly DJ Donkey Punch), and is a well-known poker enthusiast. Masterson starred in the short-lived TBS comedy series, Men at Work, and last year appeared on an episode of Royal Pains.

Mila Kunis– Jackie Burkhart
Everyone's pretty much caught up on what Jackie Burkhart's been up to for the last decade, right? In case you need a brief reminder, she's been voicing Meg on Family Guy since forever and appeared in a number of blockbuster films like Forgetting Sarah Marshall, The Book of Eli, Black Swan, and Ted. And as proof that the universe is a weird place and Hollywood is even weirder, Kunis ended up marrying 70s Show co-star Kelso, I mean Ashton Kutcher, and had a baby with him in 2014.

Ashton Kutcher — Michael Kelso
Ashton Kutcher's greatest success following his time playing dum-dum Michael Kelso has been convincing Mila Kunis to marry him and make a baby. A truly amazing feat. Before that, he was making things awkward for Bruce Willis as the new husband of Demi Moore, and acted in some forgettable romcoms like No Strings Attached and What Happens in Vegas. Kutcher took over for Charlie Sheen on Two and a Half Men in 2011 after Sheen burned one bridge too many, and appeared as Steve Jobs in the biopic Jobs. But again — MILA KUNIS.

Debra Jo Rupp — Kitty Forman
Actress Debra Jo Rupp has cut down on her acting work over the last decade, though she did appear for two seasons on the now defunct TV show Better With You. In 2013, she made a guest appearance on Hart of Dixie, and last year had a small role in the comedy, The Opposite Sex.

Kurtwood Smith — Red Forman
Kurtwood Smith might not be calling people "dumbass" on television as often as he used to, but the actor has always had steady work. Over the last decade, Smith has appeared in everything from indie comedy Cedar Rapids, to the the animated film Turbo, and Adult Swim show Children's Hospital. He was a regular on the recently cancelled Resurrection, and next year will appear in the horror film, Amityville: The Reawakening.

Don Stark — Bob Pinciotti
Much like Kurtwood Smith, Don Stark had been a regular character actor in Hollywood for years before putting on his polyester bell-bottoms for That 70s Show. Since then he's appeared in everything from The Mentalist to American Horror Story to Castle.