Video game adaptations tend to (by far) be more "miss" than "hit," although the tide might very well be shifting in 2023. Is Hollywood finally cracking that code? Audiences clamored for HBO's The Last Of Us, which managed to infuse bucketfuls of emotional resonance amid spurts of action. And Universal Pictures' Super Mario Bros. Movie had an uphill battle to climb, but it soared above its predecessor, even with Chris Pratt's Mario voice in the mix. Hopefully, a third time (of sorts) will continue to be a charm with Peacock's Twisted Metal about to bring the classic PlayStation series to life.
Anthony Mackie's gift for wisecracking should come in handy here, as he dives into half-hour action mode here with Neve Campbell promising that he can have just about anything he wants, as long as he delivers a certain package. He will settle for some two-or-three-ply toilet paper, thank you very much. Yet he will need to confront a series of obstacles, including a hostile Stephanie Beatriz and a f*cked up clown with the body of Samoa Joe and the voice of Will Arnett. Yes, the combo is the stuff of nightmares.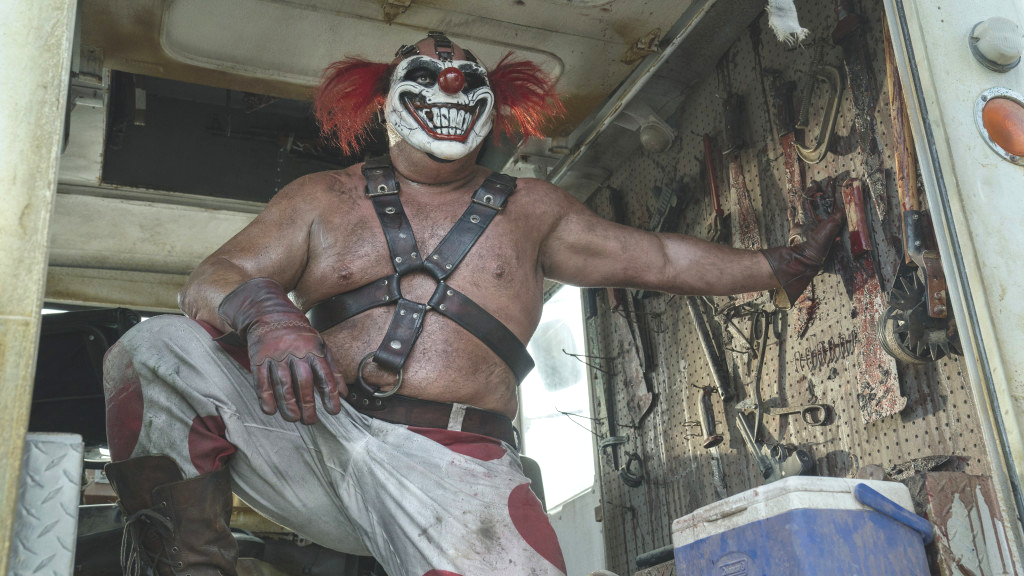 From the synopsis:
[A] high-octane action comedy, based on an original take by Rhett Reese & Paul Wernick and written by Michael Jonathan Smith, about a motor-mouthed outsider offered a chance at a better life, but only if he can successfully deliver a mysterious package across a post-apocalyptic wasteland. With the help of a badass axe-wielding car thief, he'll face savage marauders driving vehicles of destruction and other dangers of the open road, including a deranged clown who drives an all too familiar ice cream truck.
Additionally, this show pairs Rhett Reese and Paul Wernick (of Deadpool and Zombieland) with Michael Jonathan Smith (of Cobra Kai), so they are locked and loaded for hopeful success, which could continue the great year that gamers are experiencing onscreen. 2023 ain't all bad!
Peacock's Twisted Metal premieres on July 27.