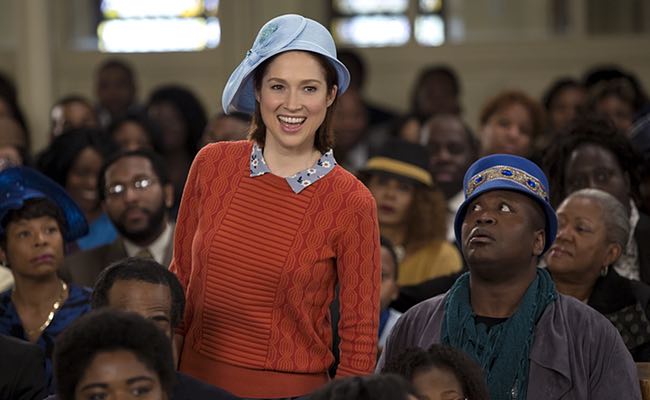 Unbreakable Kimmy Schmidt famously started out as an NBC show before it was sold to Netflix. This was both a good and bad thing. Good, because Kimmy doesn't fit the mold of a traditional network sitcom (it's out there, even compared to Tina Fey and Robert Carlock's other all-timer show, 30 Rock). Bad, because it's impossible to just watch one episode, and therefore, it's hard to memorize every nickname for Kimmy, every song, every Titus-ism.
That will get slightly easier in season four, though. Netflix has decided to release the season in two parts: the first six episodes will debut on May 30, while the second half will launch "later in 2018." No reason for the rare split-season order was given (it's very The Get Down of Netflix), but it likely has something to do with Fey being super busy — she wrote the book for the Mean Girls musical, which begins Broadway previews in March. Also, Fey is personally responding to everyone who posts a "Happy Valentine's Day, no one" GIF on Twitter today, because females are strong as hell.
Anyway, here are some random Kimmy screenshots to pass the time until May.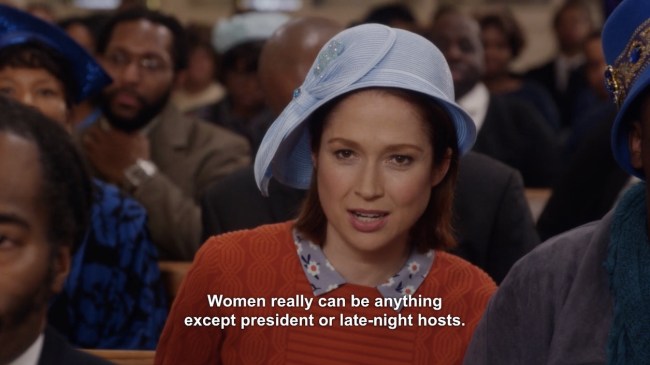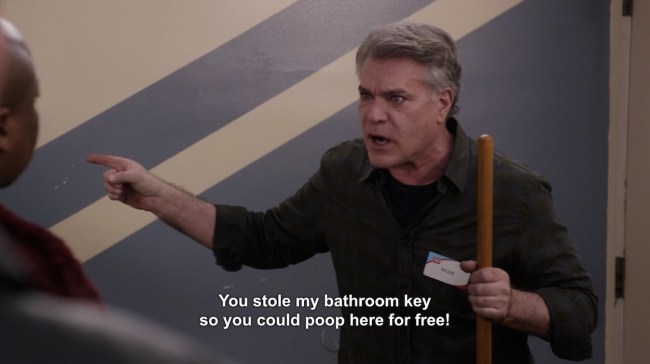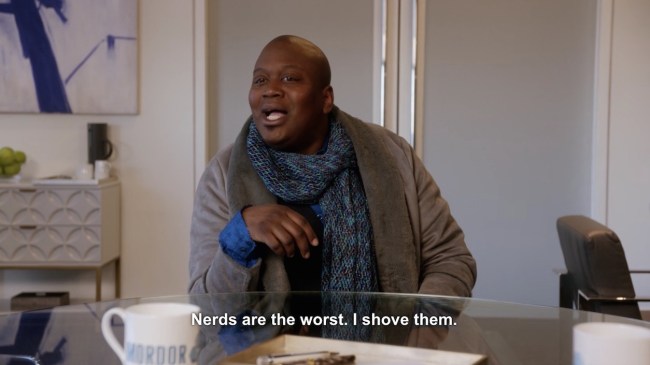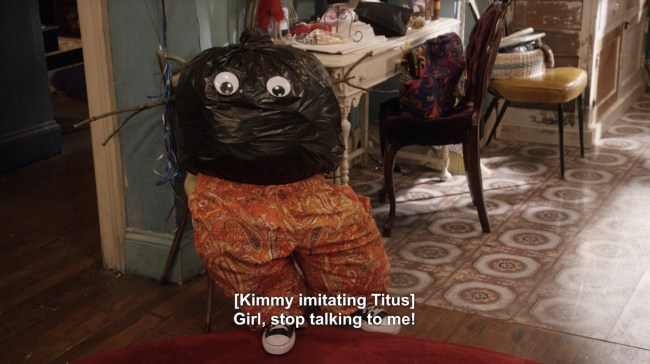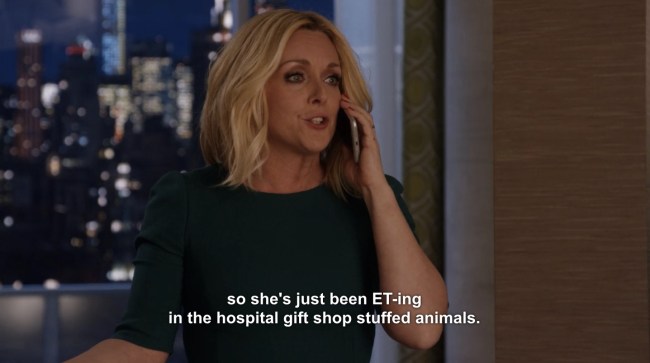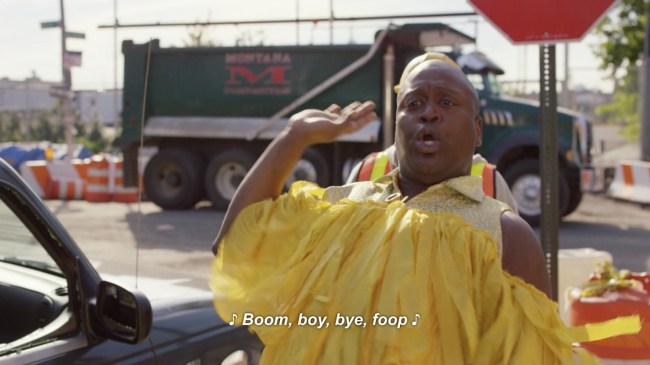 I think I miss Xanthippe the most. Also, the boobs and California.