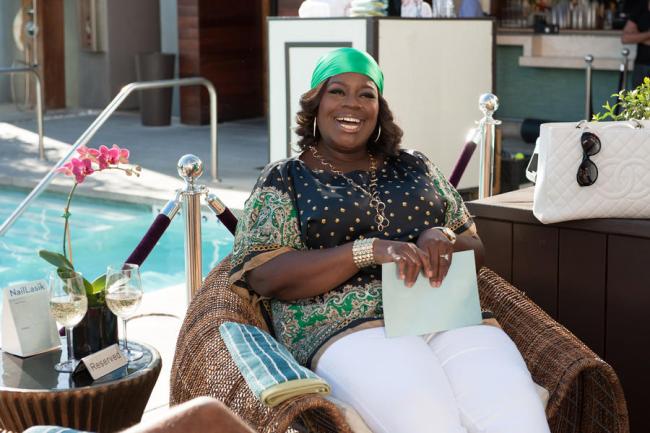 Parks and Recreation (NBC, 8:00 & 8:30 p.m.) – Donna's getting married and the road leading to the big day has been pretty smooth. That's in part due to the bride-to-be's maid of honor choice. April might be a cranky, unsociable b*tch most of the time, but she has no problem wrangling in Donna's family and making people cry (and by people I mean 90s R&B star Ginuwine).
The Mindy Project (Fox, 9:30 p.m.) – The only thing worse than saying goodbye to Adam Pally when Happy Endings ended is saying goodbye to Adam Pally when his character on The Mindy Project decides to ditch New York for true love in Texas. Bring on the feels.
Masterchef Junior (Fox, 8:00 p.m.) – Gordon Ramsay's daughter makes an appearance and challenges the contestants to cook a Ramsay family favorite. Here's hoping she's more of a ball-buster than her dad has been on the show so far.
Shark Tank (ABC, 8:00 p.m.) – A grass delivery service for pet owners, a climate controlled bed, and a way for people to share lip balm germ free are tonight's potential investments.
The Flash (CW, 8:00 p.m.) – Caitlin and Barry are on the hunt for love at a karaoke bar and the team is tasked with tracking down a meta-human who just teleported her boyfriend out of jail.
Marvel's Agent Carter (ABC, 9:00 p.m.) – Peggy reunites with her old crew, the Howling Commandos, for a mission in Russia while her mysterious neighbor Dottie uses her Black Widow skills to target our favorite female agent back at home.
New Girl (Fox, 9:00 p.m.) – Schmidt and Nick enter a business partnership and struggle to come up with a worthy product to sell on QVC. Personally, I think every man would like a "Swuit" (a suit made entirely out of sweatshirt material) in his closet.