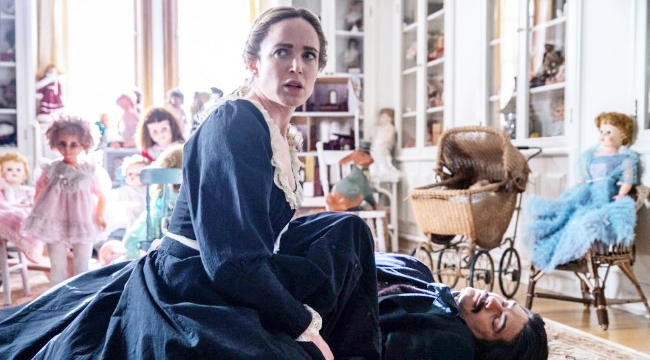 DC's Legends of Tomorrow (CW, 9:00 p.m.) — Sara tries to mend fences between Rory and Ava, but a new magical creature puts a wrench in her plans. In order to defeat the new villain, Constantine must confront his tragic past which could have a ripple effect on the entire team.
Arrow (CW, 8:00 p.m.) — Felicity doubles down on the decision she made regarding her family safety while Diggle and Lyla look into the Dante painting that Curtis found.
The Great Christmas Light Fight (ABC, 8:00 p.m.) — In further proof that Christmas has become too commercialized and is slowly ruining our planet's eco-system, tonight ABC spotlights Christmas displays that have grown too large for any one home.
The Neighborhood (CBS, 8:00 p.m.) — Clavin and Tina insist Marty bring his new girlfriend to dinner so that the family may meet her but they're in for a shocking surprise.
Happy Together (CBS, 8:30 p.m.) — When Cooper helps Jake with a big presentation at work, both men realize every always agrees with Cooper because he's famous.
My Brilliant Friend (HBO, 9:00 p.m.) — Elena's childhood crush on Nino is reignited when she runs into him and his family on the island of Ischia.
Bull (CBS, 10:00 p.m.) — Bull represents a German national who is being sued by a museum over possession of a valuable painting.
Nightflyers (Syfy, 10:00 p.m.) — Eris uses bold measures to restore balance while D'Branin puts his team first amidst the chaos.
The Good Doctor (ABC, 10:00 p.m.) — The season's winter finale sees Dr. Shaun Murphy and Dr. Alex Park putting the hospital under quarantine during the holidays to try to stem the outbreak of an airborne illness.
LATE NIGHT GUESTS
Jimmy Kimmel Live!: Julie Bowen, RuPaul, Phosphorescent
The Tonight Show Starring Jimmy Fallon: Margot Robbie, Elsie Fisher, Hootie & the Blowfish
The Late Show With Stephen Colbert: Catherine Zeta-Jones, Lucas Hedges, Nathaniel Rateliff and the Night Sweats
Late Night WIth Seth Meyers: Michael Douglas, Rufus Wainwright, Nikki Glaspie
The Late Late Show With James Corden: Sara Gilbert, Jeff Goldblum