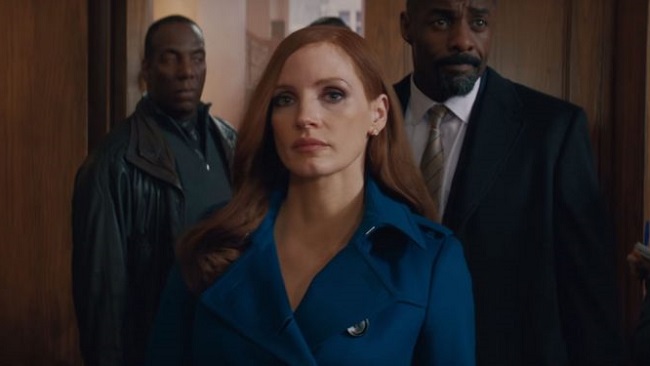 While Golden Globes winner Sam Rockwell will be dancing across the Studio 8H stage (You know the man's going to dance. You don't waste those skills.) this coming Saturday, SNL fans already have some additional heavyweights to look forward to in the coming weeks. NBC announced on Thursday that Jessica Chastain will be hosting the show on January 20 and Will Ferrell will take up the hosting duties on the 27th. Troye Sivan and Christ Stapleton will be their respective musical guests.
This will be Chastain's first time hosting the show, but there's no doubt that the Oscar nominee will crush her time on stage. It's always fun to see primarily dramatic actors grapple with the lighter tone, but Chastain has more than proven her bite with Molly's Game and her comedic timing with The Help.
Ferrell has a bit more experience with the show; this will be his fourth time hosting after being a series regular from 1995 to 2002. Ferrell brought some of the most beloved SNL sketches to life during his tenure, so hopefully there will be a solid mix of the classics with the new material. Plus, if they decide to do a new Celebrity Jeopardy sketch, Kate McKinnon can bring back her amazing Justin Bieber impression.
(Via Variety)