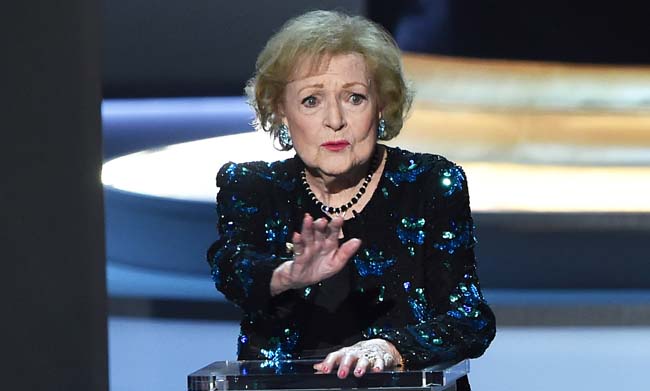 National treasure Betty White turns 97 today. Ninety seven! Over the course of her eight-decade (!) spanning career, White has perhaps best been known for her roles as Sue Ann Nivens on The Mary Tyler Moore Show and, of course, the beloved character of Rose Nylund on The Golden Girls. She has remained a firecracker with a sharp sense of humor well into her old age.
"Little did I dream then that I would be here, and it's incredible that I'm still in this business," White said while being honored at the 70th Primetime Emmy Awards to a standing ovation last year, before tongue-in-cheek adding, "And you are still putting up with me."
So as it goes, just about every year on this day, January 17, people saw White's name trending on social media, and immediately panicked, fearing for the worst. As such, many expressed relief on Twitter when they then realized that, no, it's just Ms. White's birthday — while others just tweeted to wish her a happy one.
On that note, hope she celebrates with a double-vodka martini tonight. Here's to another 97 years, Betty. Er, well maybe not that long but hopefully, she's still got a few good ones left in her.