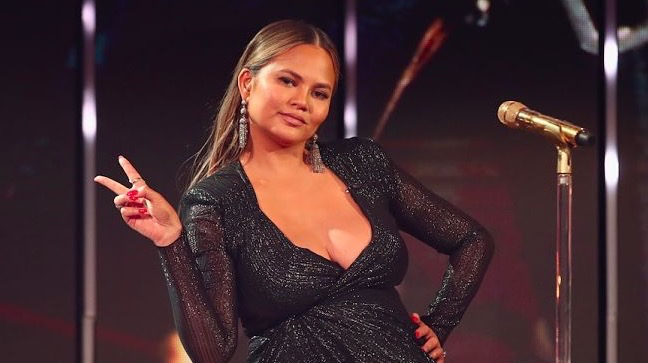 Chrissy Teigen is living her best life.
The model and "best human in the twittersphere," who's pregnant with her and husband John Legend's second child, sat next to Jay Z and Beyoncé at the Grammys; her New York Times-bestselling cookbook, Cravings, recently showed up in an episode of Jane the Virgin; and she was blocked by President Donald Trump on Twitter, the ultimate sign of doing something right in 2018.
Teigen even found a way to make salads interesting.
"plz don't shame me I am a strong proud salad making woman just being natural and trying to live my life," she wrote, with two salad bowls strategically placed over her breasts, so as not to violate Instagram's no-nudity policy. "This includes photos, videos, and some digitally-created content that show sexual intercourse, genitals, and close-ups of fully-nude buttocks. It also includes some photos of female nipples," the community guidelines read, but nowhere does it say anything about salad bowl breasts (the cucumbers are the nipples?).
This isn't the first time Teigen has attempted to defy Instagram. In 2015, she uploaded a topless photo of herself, only for the picture to be deleted because, as Teigen tweeted, "the nipple has been temporarily silenced but she will be back, oh yes, she will be back." She came back, as an "oil painting," "pencil sketch," and "colored pencil sketch." These were also eventually removed.
Instagram is not living its best life.
(Via Instagram)