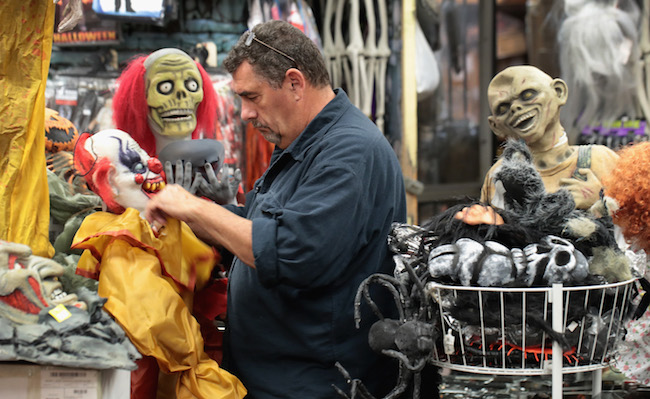 Who knew the current outbreak of creepy clowns would transition from being terrifying to being a (still creepy) nuisance so quickly? As Halloween looms on the horizon, worries about freaky types in greasepaint continue to get their claws into chunks of the public. In one Mississippi county, clowns are not only unwelcome, they're flat out outlawed.
The Kemper County Messenger reports that Kemper County has unanimously approved an ordinance making dressing like a clown illegal. Anyone dolled up in a clown costume, clown mask or clown makeup will be fined up to $150 if their oversized shoes step foot in the county. According to Kemper County Board President Johnny Whitsett, they're lawing down the (anti-clown) law to stomp out the current fad.
"It has really gotten out of hand," he said.
All his fellow county board members approving the drastic step seems to suggest he's in the regional majority on this issue. Clowns won't be exiled from the area forever. The ordinance dissolves right after Halloween.
The backlash against the rise of clownery isn't limited to Kemper County. Target has taken the step of removing a number of creepy clown costumes over the hysteria. Of course, retailers pulling clown items, but not other items has not gone unnoticed.
If you're in the market for a Halloween costume that doesn't involve clowns or cultural appropriation, we have some ideas to pitch. If you are in the market for a Halloween costume that does involve clowns or cultural appropriation, we hope your home is egged into oblivion and you only get raisins in your pillowcase. Flaming bags of poop in the pillowcase too if it's the second thing.
(Via Time & Kemper County Messenger)