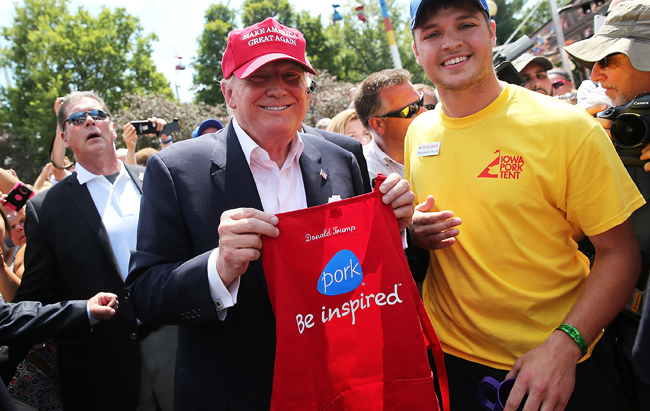 How is everyone doing today? Well, I hope. Unfortunately, that's about to change, because Page Six has unearthed a former lover of Donald Trump and did the unthinkable by asking her about what The Donald was like in bed.
Former Penthouse Pet Sandra Taylor met Trump "decades ago" (so I'm assuming sometime in the gap between Marla Maples and Ivana) and went on three dates with him after he saw her on the cover of New York magazine, and had his secretary track her down. It's unclear as to why the romance fizzled, but, for what it's worth, Taylor doesn't seem to be terribly bitter in hindsight; as she has nothing but glowing memories of their time together.
Asked if Trump was a good lover, the former Penthouse Pet told me, "Omigosh, he was great." She hopes he is elected. "I think he'd be a terrific president."

After a long romantic walk on Central Park South, they went to Ray Bari Pizza on Third Avenue. "We ended up in my place on the Upper West Side," recalls the now 48-year-old Taylor, who will play a sexy mom in the upcoming Garry Marshall comedy Mother's Day. "He was very sweet."
This has all been very informative, but, personally, I won't be able to make an informed decision until I have Penthouse Pet sex ratings for all the candidates.
(Via Page Six)