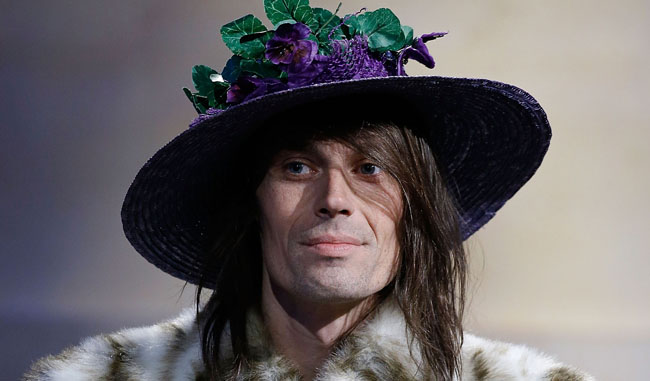 Former MTV VJ Jesse Camp has been reported missing by his sister and Riverside, California authorities according to Variety. The winner of the network's first Wanna Be A VJ contest back in 1998, Camp became an immediate presence on the network and even managed to land a record deal in 1999 as Jesse & the 8th Street Kidz, which included a duet with Stevie Nicks. From that point, Camp made sporadic appearances in the media and even dropped in on Triumph The Insult Comic Dog's Election Special in 2016.
His sister, Mariah Camp, took to Instagram to put out the word on her brother's reported disappearance after reporting it to the authorities according to Variety:
Officer Ryan J. Railsback, a spokesman with the Riverside Police Department, confirmed to Variety that Camp was reported missing by his sister, Mariah, on July 19 after he failed to respond to calls from herself and other family members, which, according to her, is unusual.

Though he does not live in Riverside, Camp was known to frequent the town and surrounding areas, and was apparently last seen there. Though his sister noted that Camp "might have been a little bit depressed lately," Railsback said, other behavior that might have contributed to his disappearance was not specified.
Mariah Camp's Instagram story urged people that had seen or heard from Camp to "please, please, please reach out to me or ask him to call home!!!" Page Six added that Camp had been keeping in touch with his mother on a weekly basis, but had contacted her since July 11 or 12th. They also add some speculation from Camp's ex-girlfriend claiming she reached out to him on his cell phone, but a stranger picked up and said the former VJ had given him the cell phone and several bags of his personal property.
The authorities in Riverside are currently not treating the reported disappearance as "anything suspicious," so hopefully he's found safe.
UPDATE:
According to Riverside police, Former MTV VJ Jesse Camp is no longer considered a missing person: