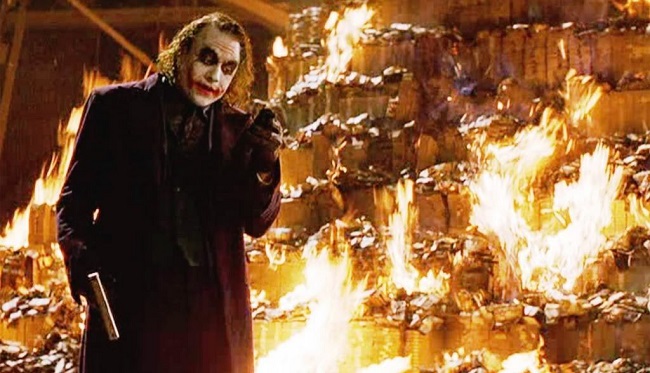 Over the weekend, MoviePass appeared to be going out of business. The subscription movie ticket service was experiencing widespread outages, fixed only after they secured an additional $5 million, which they quickly burned through despite recently blocking admission to Mission: Impossible — Fallout on opening weekend. The CEO held an all-hands meeting on Tuesday, hinting that major movies will possibly be blocked. Later in the day, MoviePass raised their monthly subscription price from $9.95 to $14.95 and officially limited first-run movie admissions (the first two weeks for anything opening on more than 1,000 screens).
The presumed impending end of MoviePass has led many to roast the company on Twitter. But you won't be seeing us celebrate its demise. We come not to bury MoviePass, but to praise it. MoviePass, you took money from venture capitalists and gave discounted tickets to people who were primarily not venture capitalists. Or, as The Atlantic's Derek Thompson put it earlier this year, "MoviePass isn't a business so much as a late-capitalist welfare program that redistributes hundreds of millions of dollars from venture capital to subsidize American leisure."
Your grift was noble, MoviePass, but it seems your grift may be nearing its end. You lived your life like a, well, not a candle in the wind. More like a tremendous pile of money set alight in a puddle of gasoline. But money can only burn so bright for so long. You were too good for this one-legged edificeering, Tom Cruise ankle breaking, ABBA jukebox musical watching world. You will be missed. Or you'll get another round of funding and we'll meet again in a few months for another joke eulogy. If that's the case, we promise we'll act surprised. It's the least we can do for a dear friend.
As the MoviePass death watch enters another day, we collect some more of our favorite Twitter jokes (previous jokes here).