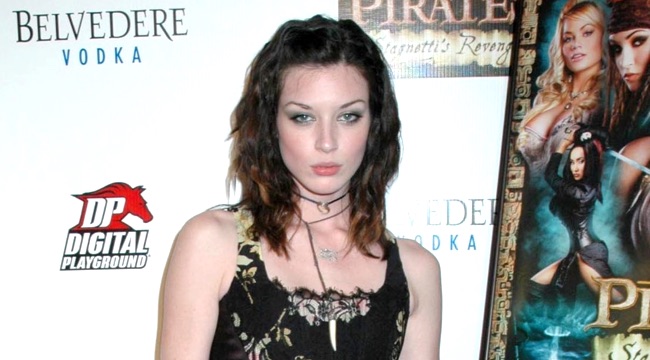 Warning: This post contains graphic material and descriptions of violent acts, which could disturb some readers.
On Saturday evening, the adult film world was astonished by Stoya's accusations against James Deen. The two actors previously dated, and Stoya alleged in a set of tweets that he raped her. She had tired of Deen's outward appearance as a feminist (which may have been aided by his "boy next door" air), and she could no longer simply "nod and smile" at the mention of his name. Two of Deen's previous girlfriends, Christy Mack and Joanna Angel, stepped up for Stoya, as did voices far and wide with the #solidaritywithstoya hashtag. Surely, Dean's own tendency to crack rape jokes doesn't look good.
One of many lingering questions in the accusations' wake revolves around how the this could affect the adult film industry. That remains to be seen and will likely play out over a long period of time. In the immediate aftermath, The Frisky announced that they have pulled Deen's sex advice column. Joanna Angel declined to speak directly on the matter, but she tweeted that Deen is "literally the worst person I've ever met."
On Monday, a large column from The Daily Beast detailed Deen's alleged history, including claims from adult film star Sydney Leathers. She says Angel warned her about Deen: "She told me when I first got into the business that I should avoid him; that he has boundary issues, basically that he tries to break women. I took it to mean that he is dangerous."
Leathers did not make specific accusations against Dean, but actress Ashley Fires did level allegations, saying she will not work with Deen. "The reason I put him on my 'no list' was because he almost raped me." Fires also added that Deen "once [walked ]into the green room at Kink [studios], picks up Jessie Cox like a caveman, grabs her by the hair, and takes her off somewhere … and I can only imagine."
The Beast also details claims from a third accuser, Tori Lux, who says Dean assaulted her on a film set, "leaving me with mental wounds that took years to heal." Lux says James assaulted her in 2011, and her tale is a graphic one. She alleges that Dean propositioned her after a scene (in front of a film crew and cast). Lux refused his repeated advances, which led to this:
"I replied with a firm 'No,' in order to establish my boundary — which James then disregarded by grabbing me by the throat and shoving me down onto a mattress on the floor. He proceeded to straddle my chest, pinning down my arms with his knees. Then, he raised his hand high above his head, swinging it down and hitting me in the face and head with an open palm. He did this five or six times — hard — before finally getting off of me.

"Disoriented and nursing a sore jaw, I stood up — but before I could collect myself, he grabbed me by my hair and shoved me to my knees, forcing my face into his crotch several times before shoving me to the floor. I was completely stunned, having no idea how to react. I felt pressured to maintain a professional demeanor as this was a major porn set, with other people present and failing to intervene."
Deen did not reply to the Beast's request for comment on Lux's allegations, but he did take to Twitter (on Sunday evening) to address the "egregious claims" against him.

Twitter is full of sentiments like these, which scoff at Deen's "feminist" label.
Of course, this is only the beginning of the debate swirling right now.
(Via The Daily Beast & James Deen on Twitter)