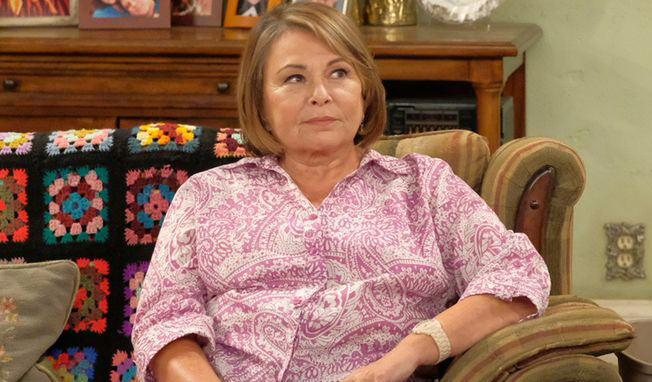 The return of Roseanne on ABC has meant the return of Roseanne Barr to the public eye, which many viewed as fraught with controversy for everyone, including Barr herself. Barr has, among other things, advocated for a conspiracy theory that nearly got people at a pizza restaurant killed and posted the home address of George Zimmerman, who killed Trayvon Martin and was acquitted of murder in a controversial trial, to her Twitter feed in 2012. And now Barr's outspoken ways have come to the fore, as she is leaving Twitter amid criticism for a racist remark against an Obama appointee.
The mess began with a tweet buried in a chain of replies: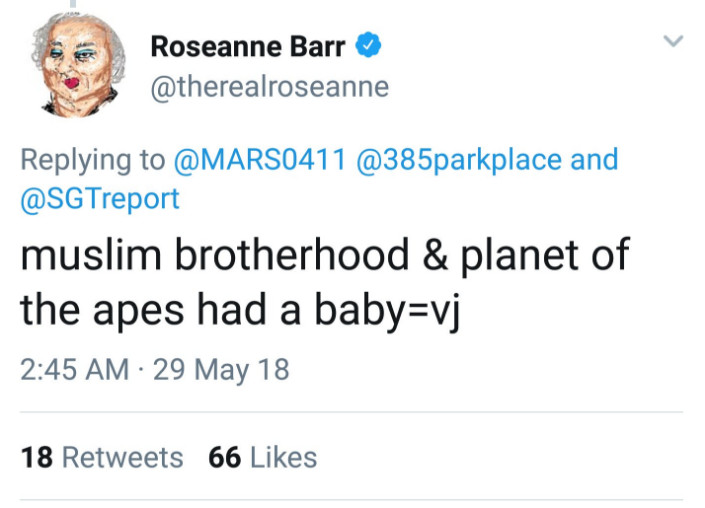 "VJ" is Valerie Jarrett, an African-American woman who was Director of the Office of Public Engagement and Intergovernmental Affairs during the Obama Administration and a longtime friend of the Obamas. As Barr has deleted the tweet, finding the exact context is difficult, but it appears that Barr was reacting to a claim that the CIA, under Obama, looked into French Presidential candidates from Julian Assange. The "Muslim Brotherhood" aspect of the tweet also refers to the "birther" conspiracy that Obama and some of his personal friends are "secretly Muslim," a stance advocated by Donald Trump.
Barr was overwhelmingly called out for her racially charged statement, and it appears that she, or at least her publicist, is attempting to mitigate the damage:
This has done little to quell the backlash, especially as Barr seems not to acknowledge the racism inherent in her remark. The hashtag #SuspendRoseanneNow has gained steam on Twitter, raising the issue of Jemele Hill's troubles with ESPN for calling Donald Trump a white supremacist and ABC shelving an episode of Black-ish about NFL player protests. As of now, ABC and Disney have yet to weigh in on the controversy. How it will affect Barr professionally is an open question, but one that will need to be answered: The Roseanne revival was renewed for a second season months ago.