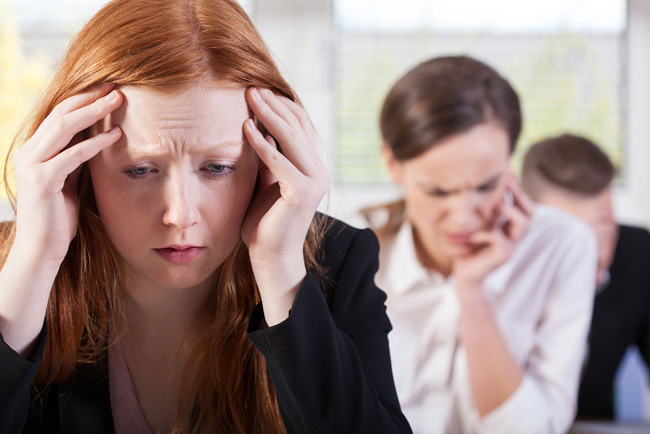 Everyone loves an in-class movie day. Usually it means little work and a lot of blowing off classwork. However, theater students at Queen Mary University of London had their work cut out for them averting their eyes and trying not to look completely uncomfortable during their movie time.
Lauren Barri-Holstein, their lecturer for the course as well as an actress and PhD candidate, decided she would introduce herself to her new students by showing them her film Splat! And boy did she show them something special.
The graphic clip was described by Ms. Barri-Holstein as "feminist performance art concerned with the female body".

The intimate performance shows her inserting a knife handle into her vagina and throwing red tomatoes at the blade, giving birth to a small, plastic Bambi figurine, and inflating a condom.

Ms Barri-Holstein, creator of theatre company The Famous, said the work – which also shows scenes in which she urinated on stage and dangled naked from a harness – is relevant to her teaching module.
Leave Bambi out of it, ma'am! He's been through enough!
Student reactions ranged from calling the film "surreal" and questioning its relevance to the course, to respecting her passion. I think we're all just happy our professors didn't show us their passion quite in that manner.
Source: Telegraph