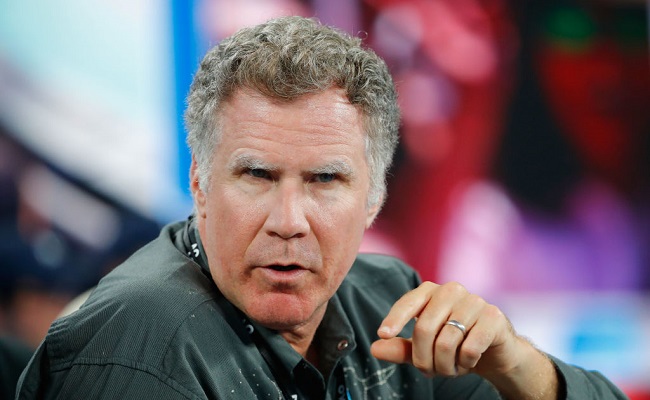 Whenever he's not too busy lampooning Sherlock Holmes, the Eurovision song contest and other cultural items cherished overseas, Will Ferrell dives into the world of grassroots political canvassing. Per a slew of tweeted images and videos uploaded to social media by the Democratic Party of Georgia and others, the Saturday Night Live alum went door to door in and around Atlanta on Friday.
According to The Hollywood Reporter, Ferrell stopped by Atlanta's Frank and Wanda In The Morning radio show and several campaign stops throughout the day on Friday. But as Twitter quickly took note, he also devoted a chunk of time to going door to door in the surrounding suburbs with his wife Viveca Paulin-Ferrell and other volunteers. Aside from stumping for Democratic gubernatorial candidate Stacey Abrams, the pair was also encouraging registered voters to vote early whenever possible.
In a video, Ferrell said "this is a very important election, not only for the future of Georgia, but for the future of the whole country." He's not wrong, either, as many national and mainstream media outlets have taken a keen interest in the state's race for the governor's seat, which sees Abrams squaring off with Brian Kemp, currently Georgia's Republican Secretary of State.
(Via The Hollywood Reporter)