NEW YORK – "That's a moving screen!" a husky voice in the first row bellowed from a wall of garnet-glad cheers emanating from the front row at Madison Square Garden. If you didn't know to look, you might have missed who it was.
South Carolina superfan Darius Rucker sported his trademark baseball hat and a thick salt and pepper beard. There was no way he was going to miss the chance to see the Gamecocks punch their ticket to the first Final Four in program history. Even for him, the moment resonated as something truly special.
"We were like, 'man, we're in the Garden watching the Gamecocks go to the Final Four,'" Rucker said. "If you'd have told me that 10 years ago, I'd have told you that you were on crack. And here we are doing it. Being in the Garden for this made it even more special."
As the clock wound down under a minute, the section of Gamecock fans started to feel it. The game was in hand and the tears started to well for the man famous for crying over his favorite NFL team. So of course I had to ask him if he had to change the lyrics to "I Only Want To Be With You" after Sunday.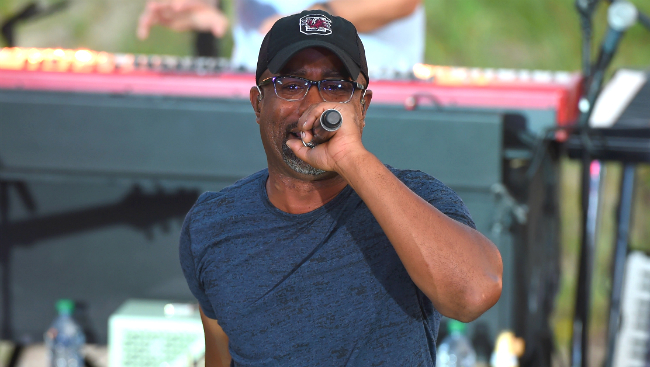 "Yeah, the Gamecocks made me cry today," Rucker said after the game, still visibly taken by the moment. "That was special to be a part of man, really special to be a part of."
And it's not as if Rucker is a front-runner. Hootie and the Blowfish started with Rucker in Columbia, South Carolina in 1986. The basketball team was a program without a direction when Frank Martin took over in 2012. This was the program's first Elite Eight. Next week it will be their first Final Four. Rucker has seen far more Gamecocks coaches than just Martin.
"This is totally different man," Rucker said, shaking his head. "This is like when the baseball team won back-to-back national championships. That was a feeling that we weren't used to. I said earlier, I told the coaches, now we're going to expect this all the time."
And Rucker believes Martin is the man to deliver on that belief.
"Frank and I are really good friends," Rucker added. "He's a great guy. To watch what he's done in the period of time that he's done it and have this team believing — I go in the locker room during games and I hear what's being said. These kids believe they can win all of it. And if they play defense like they did these last two games, then they can."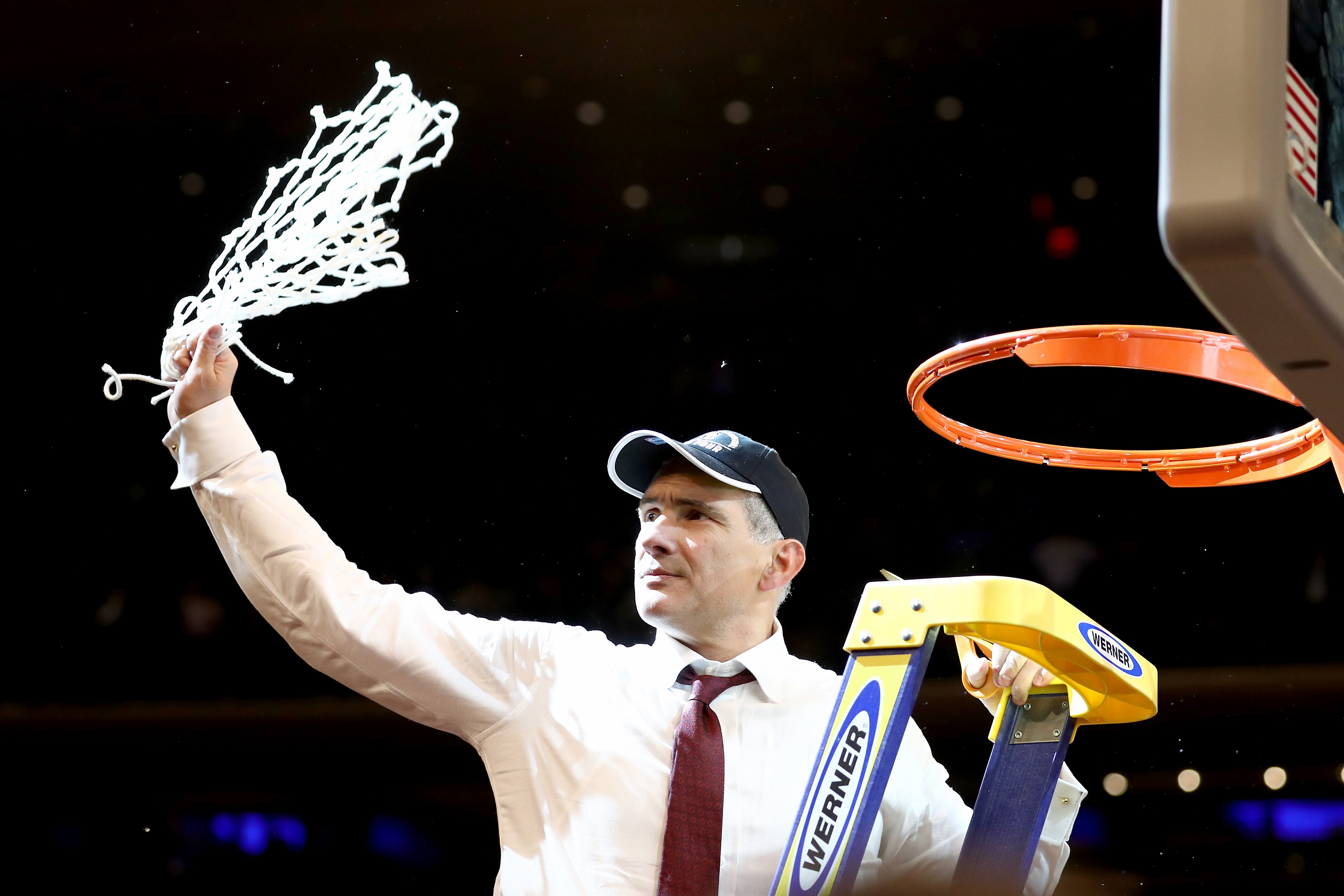 Martin, in a maroon blazer and patent leather loafers that would make any rock n' roller proud, spoke glowingly about what it meant to have Rucker in the arena, what it meant to the team, and the program.
"Everyone knows Darius," Martin said after the Elite Eight win over the Gators. "But to see how important this school is to him, as successful as he is in life, just continues to show me what special people we have supporting our university."
Rucker yelled and complained about the officiating, his volume not quite matching his words. He was polite, matter of fact, but intense. At one point he informed the official, "Whatever you saw was wrong." I wracked my brain to try and remember if that was a track on Cracked Rear View.
Rucker wasn't the only famous musician in the crowd (along with notable names like Katie Holmes and Ryan Fitzpatrick). Paul McCartney took in the game, but Rucker said he didn't get a chance to meet him.
"I'd have lost my mind if I'd have seen him," Rucker remarked.
A program altering win for his alma mater would have to be enough excitement for one day. Plus, the lyrics to "I Only Want to Be With You" were already starting to get crowded.