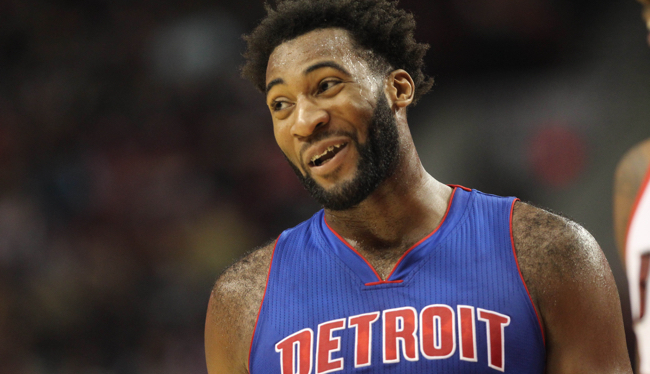 Andre Drummond is having a nice season for the Detroit Pistons. The 22-year-old center is averaging a career-high 18.1 points and 15.6 rebounds per game, with the latter number leading the league by a wide margin. You may consider Drummond's first half to be All-Star worthy.
One Pistons fan definitely believes this, so a sign was made in order to convey these feelings. Only the sign was, well, take a look.
You have to admire the hustle and passion, but you have to wonder if this sign, like all of us in the writing business, needed an editor.
To transcribe the sign would be a fool's errand, but some of the highlights include:
• "Andre Drummond, now that's a name"
• "Oh yeah, the Pistons, they're my favorite team"
• "Neon colors and leg warmers"
• "Defense wins games"
• "My wife left me"
Okay, that last one wasn't true, but that sign is one giant #WellActually tweet storm to someone who doesn't think Drummond should be an All-Star, so it feels fitting. It seems like this sign was made by a child with excellent penmanship, so if that's the case, it's a cute show of affection for a kid's favorite player.
If the sign was made by Mark, the 44-year-old guy in your office who wears a Rasheed Wallace jersey to work every casual Friday, then maybe someone needs to have a talk with Mark.