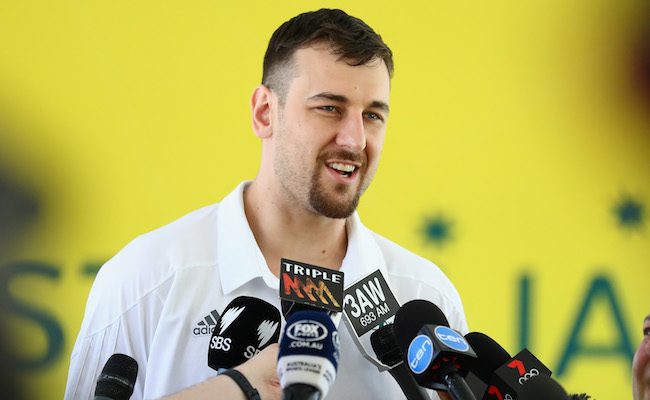 After 13 seasons and more than 750 games combined between the regular season and playoffs, it appears as if Andrew Bogut's NBA career has come to an end. The former No. 1 overall pick and NBA champion appeared in 23 contests for the Los Angeles Lakers during the 2017-2018 season but, on the heels of an unremarkable campaign, Bogut will reportedly move to Australia's NBL with a two-year contract to play for the Sydney Kings.
As noted above, Bogut's contract reportedly does not include any provision to return to the NBA and he is on record as suggesting he is now officially retired from the NBA. His deal does, however, give him the opportunity to have an ownership stake in his new club.
Though Bogut's career was hurt by injury at times, the top pick in the 2005 NBA Draft finished with an All-NBA appearance, an All-Defense appearance, a blocked shots title and, of course, an NBA championship with the Warriors in 2015.

Bogut did not necessarily fit the traditional prototype of a cornerstone No. 1 overall pick in the frontcourt given his offensive limitations but it is easy to forget that prior to substantial injuries, he was a highly productive player on that end of the floor with the Milwaukee Bucks. Beyond that, he was a dominant defensive anchor during the prime of his career and Bogut was a full-time starter on a title-winning squad.
At the age of 33, it may feel early to see a player with Bogut's resume retiring from the best league in the world but the Melbourne native is simply returning home.