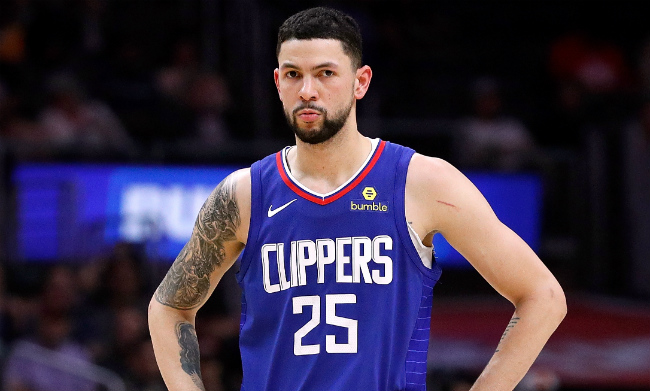 Austin Rivers was traded to the Wizards this offseason for Marcin Gortat as the Clippers looked for a replacement at center for the departed DeAndre Jordan and Washington looked to move the center that had some contentious moments with John Wall last season.
Rivers' time in L.A. wasn't particularly eventful, but he spent four seasons on his father's team and steadily improved as a player, becoming a solid rotational piece and was the team's starting point guard a year ago, averaging 15.1 points and 4.0 assists per game. Still, Rivers wasn't a key part of the Clippers' best teams recently and while four seasons is a decent amount, it's not some incredibly long tenure with a team.
Still, with the Wizards in town on Sunday, the Clippers put together a tribute video for Rivers in his first game back in Staples Center since the trade, thanking him for his four years with the franchise.

The sparse crowd didn't seem to give much reaction to the video, as attention from sports fans in L.A. was elsewhere with the Dodgers playing the Red sox in Game 5 of the World Series and the Rams and Packers ending not long before tip. It's a nice gesture and, at this point, we've seen far more egregious efforts of insincere tribute videos in recent years, like the Hawks running one for Dwight Howard last year (and Tim Hardaway Jr.).