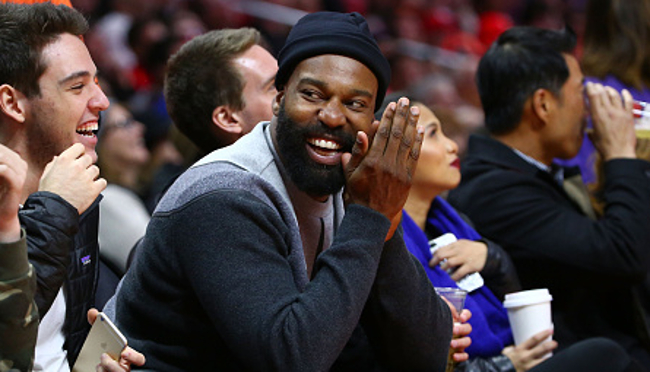 Now that the NBA season is – for all practical purposes – already in the books, that means it's time for summer league hoops. And no, we don't mean the league-affiliated Summer League games that will get underway in Orlando and Las Vegas after the NBA Draft later this month.
We're talking about something a little bit grimier, and arguably more fun. In places like Seattle, D.C., New York City, and Los Angeles, some of the country's best pro-am games will soon be underway. In L.A., the legendary Drew League is already in Week 2, and the story so far has been former NBA All-Star Baron Davis, who at 38, is still schooling folks on the basketball court.
B Diddy was trying to resurrect his basketball career as recently as last January when he was eager to offer his services to the then-struggling Cavs. Cleveland, of course, didn't bite, although with the way mid-season pickup Deron Williams has played since joining the Cavs, they probably couldn't have done much worse with Diddy on board.
Davis still obviously has a lot of game left for somebody his age, but he's probably best suited for the low-impact environment of summer league games like this than the full-throttle meat-grinder that is the NBA.