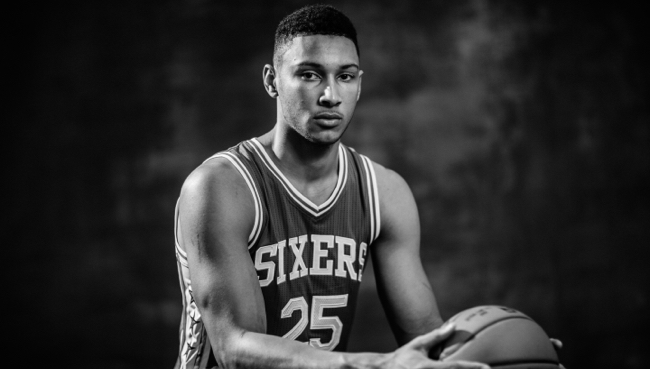 Ben Simmons fractured the fifth metatarsal in his right foot during the last scrimmage of training camp this past Friday. This was a devastating development for a Sixers team poised to finally be fun again after years of rebuilding under former general manager Sam Hinkie. Simmons looked like a possible transcendent talent following summer league performances that had Philadelphia on the short list for League Pass darlings. His vision in the open court was astounding for someone his size and age, and even though he struggled to shoot the ball, if you talked to any Philly hoops fans, they were finally starting to sound happy again.
Alas, it wasn't to be — at least not yet. But what was initially thought to be a three-month window for his return from the zone 2 fracture of the fifth metatarsal (more commonly referred to as a Jones fracture), might actually be the whole season.
Bob Cooney of the Philadelphia Daily News told 97.5's Mike Missanelli that Simmons' reps may keep him off the court for the full year.
"I just got off the phone with somebody who I really trust in the NBA, and he's like, There's no way his agent is going to let him play this year.' That's an injury that you don't mess around with, and he thinks he's going to keep him off his feet all year."
Cooney also spoke to a doctor about the injury, who confirmed that might be the safest route.
Simmons is represented by Klutch Sports, who count LeBron James, Cory Joseph, Eric Bledsoe and others as clients, and it's not surprising they'd want Simmons to just shut it down for the year when you take into account what the Sixers are now forecast to do in the East with Simmons on the sidelines for — at least — three months. Then there's the history of the injury with other NBA players.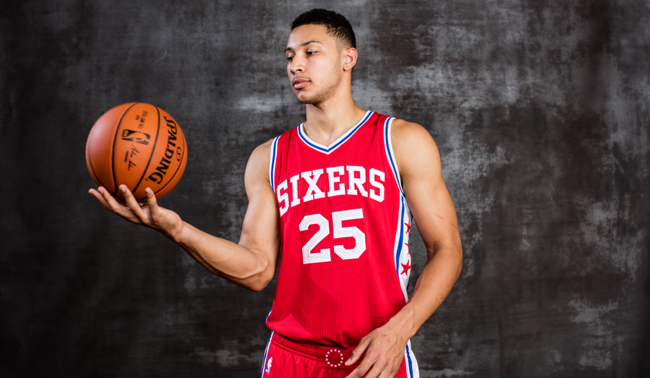 A Jones fracture is what limited Kevin Durant to a sliver of the 2014-15 season with multiple other foot/leg injuries eventually leading the Thunder to shut him down after he had a preseason Jones fracture surgery and came back in December of that year. Plus, bones in the foot of a young player aren't something you want to mess around with. Keith Pompey of the Philadelphia Inquirer used Cameron Payne as an example for why shutting Simmons down for the season makes a lot of sense.
Payne had surgery to repair a Jones fracture on July 25 this offseason. But he suffered an acute fracture of the fifth metatarsal last week. That's pretty compelling evidence surgery to repair a Jones fracture can severely weaken the other ligaments in that same foot and ankle, thereby making the prediction of a recovery time a tricky proposition. It's why a return from the surgery is so dicey, you just don't know if they've healed enough.
Except, all human bodies are different. Plus, we're not doctors, and neither are the Philadelphia beat writers covering this story. Neither, for that matter, are Simmons' reps, but they are talking to doctors and those consultations in combination with the history of Jones fractures over the last couple seasons might mean Simmons — like Nerlens Noel and Joel Embiid before him — will have to wait a full year before he graces the court for the Sixers in an official NBA game. (Cross your fingers, knock on wood and spit on the ground before spinning around three times and throwing salt over your shoulder that the Sixers don't lose him for two whole years, like Embiid.)
If you have any friends who are Sixers fans, go easy on them this season. This sort of bad luck deserves some respect and understanding. Take it away, Betsy.
UPDATE:
Bob Cooney has added some context to the source who told him Simmons' agent wouldn't let him play this season.
(H/T Liberty Ballers)