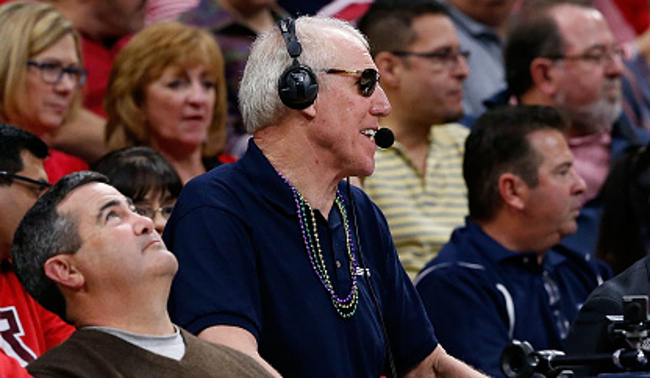 On Wednesday night, ESPN held their annual "crossover" games, during which they mixed and matched NCAA and NBA broadcasters to add some variety to the on-air proceedings. The first game paired up the legendary Dick Vitale with Mark Jackson to call the Celtics-Clippers game at TD Garden.
The second game featured the always entertaining – and often baffling – Bill Walton, who returned to his old stomping ground in Portland to be part of the telecast for his former team's marquee matchup against the visiting Golden State Warriors. The result was just as we've come to expect from Walton, whose stream-of-consciousness utterances sometimes border on incoherence and/or experimental soliloquies.
It would be nearly impossible to try to parse out all of the territories Walton managed to cover – just in the first half, mind you – so we've rounded up a bunch of tweets comprising his various comments and observations for your enjoyment.
(We feel compelled to point out there that this is maybe technically an accurate statement, given that Walton is in the Pacific Northwest, although depending on which ones he's referring to, most of them are long-dormant and/or currently inactive).
It is, indeed, difficult to remember what it was like to have Walton on an NBA broadcast on a regular basis, and god bless ESPN for bringing us this rare treat.