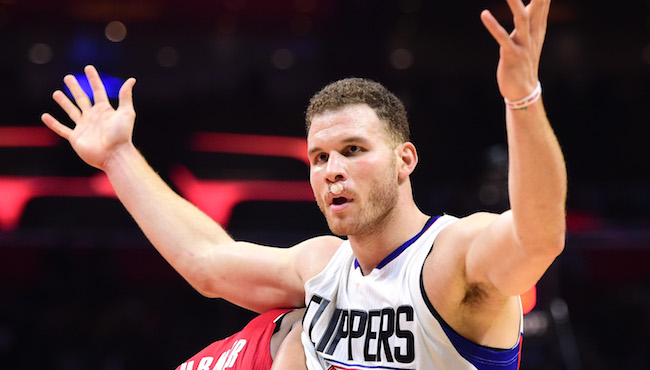 The NBA MVP race produced quite a bit of discussion during the 2016-2017 season, with Russell Westbrook eventually taking home the honor by a relatively lopsided margin. Of course, a player that averaged a triple-double winning the MVP award isn't that crazy on the surface but there were supporters of both Kawhi Leonard and James Harden along the way to the point where arguments broke out consistently.
With that said, Houston Rockets GM Daryl Morey doesn't appear to love the way things went down, the point where he even argued that awards potentially should be scrapped in speaking with Ben Golliver of Sports Illustrated.

"I don't know if this is a good process. The ones that are decided by players or executives or media, they all have their strengths and weaknesses. I honestly don't think there's a good process. You could argue for eliminating the awards altogether. I don't really see a good way to do it that doesn't have major issues. I like clean answers. If there's not going to be a set criteria and there's going to be issues with how it's structured, for me it might be better to not have it.

"We thought James was the MVP but there were a bunch of very good, deserving candidates. I didn't like how a different MVP criteria was used this year, compared to the last 55 years, to fit more of a marketing slogan. People thought a different criteria for selecting the MVP this year was the way to go."
Morey certainly wouldn't be alone on an island here, though it is certainly a minority opinion given the history and the way that award ballots can drive the conversation and keep the NBA relevant at all times. Los Angeles Clippers forward Blake Griffin took things a step further, though, in going after the idea in a biting, sarcastic way on Twitter.
Obviously, Griffin is taking things a bit far in indicating that doing away with championships would be a real thing. Still, it is clear that his aversion to the idea is quite legitimate and the "participation trophy" reference is certain to play to a portion of the NBA (and sporting) audience that does not enjoy what has transpired at the youth levels from a development standpoint.
A real, coherent argument for eliminating individual awards could probably be formed, even if it is extremely unlikely to actually happen. If it were to be explored, however, Blake Griffin probably wouldn't be at the forefront of the discussion on the "pro" side of things.