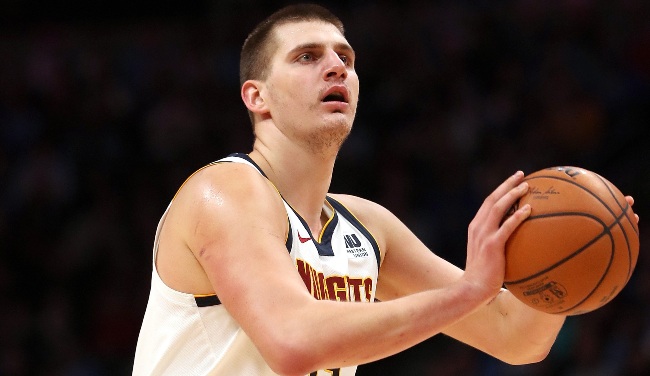 The Denver Nuggets are enjoying a fantastic start to the 2018-19 season. Nikola Jokic and company own the best record (21-9) in the Western Conference as Christmas approaches and, given injury-related absences for players like Gary Harris, Will Barton, and Paul Millsap, Denver's run is even more impressive.
As usual, Jokic is in the middle of everything for the Nuggets, engineering an offense from the center position in a way that no other player can match. With that as the backdrop, TNT's Charles Barkley made quite a strong case for Jokic's value on Thursday evening, arguing on Inside The NBA that Jokic should not only be a contender, but the frontrunner, for the league's MVP award.

Barkley experienced immediate push-back from both Reggie Miller and Kenny Smith, potentially for good reason. After all, Jokic's name isn't often aligned with serious MVP consideration in a league that features Giannis Antetokounmpo, LeBron James, Anthony Davis, James Harden, and others. Still, Barkley's case might be a bit stronger than you might think.
As he notes, Jokic is the best player (by a wide margin) on the team that currently sports the best record in the better conference. Though that recipe isn't full-proof by any means, it is a good starting place. From there, Jokic is averaging 18.1 points, 10.2 rebounds and a jarring 7.4 assists per game and there is reason to believe that, if anything, his scoring production should increase after the big man breaks out of a shooting slump from long distance.
It is likely far-fetched that Jokic would actually win the MVP award but Barkley's not wrong to suggest that the 23 year old has a resume that could be traditionally associated with a run for the honor. The question, though, is whether the Nuggets can actually finish the season as the No. 1 seed in the West because, if they can, Barkley may not be the only one siding with Jokic in this particular argument.