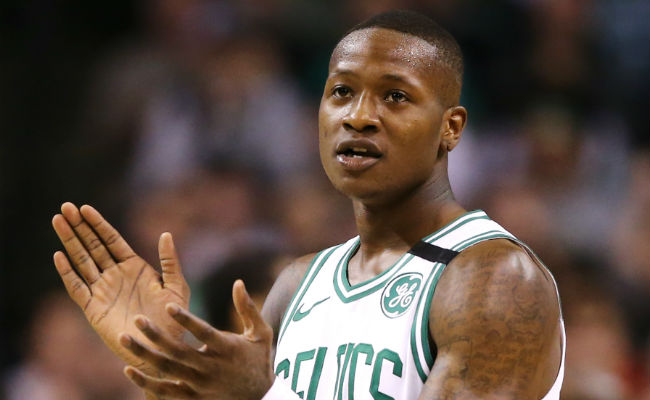 The Charlotte Hornets did not come with a supermax, or even close to it, offer for Kemba Walker ahead of free agency and, as such, the All-Star point guard is headed to Boston.
There have been rumors abound about who Charlotte would be targeting to replace Walker at point guard, and Celtics backup Terry Rozier became heavily linked to the Hornets plans. Sure enough, on Sunday it was reported by Shams Charania of The Athletic that Rozier will be headed to Charlotte on a 3-year, $58 million deal that is fully guaranteed, and the deal will happen via sign-and-trade with Boston.

It's quite the contract for Rozier, who had a rough season in 2018-19 after being pushed back to a bench role after thriving in the 2018 playoffs. The Hornets apparently aren't deterred by that and expect an expanded role for Rozier to bring out the best in the mercurial guard who, to this point, has struggled to put together a full, efficient offensive season. Still, they'll bank on him being able to take a leap and will cite it as them getting at least something back for Walker.
As for Boston, they're aggressively pursuing sign-and-trades with an eye on bringing Al Horford back now that they've replaced Irving with Walker, while also trying to open the door for them to have a full mid-level exception.