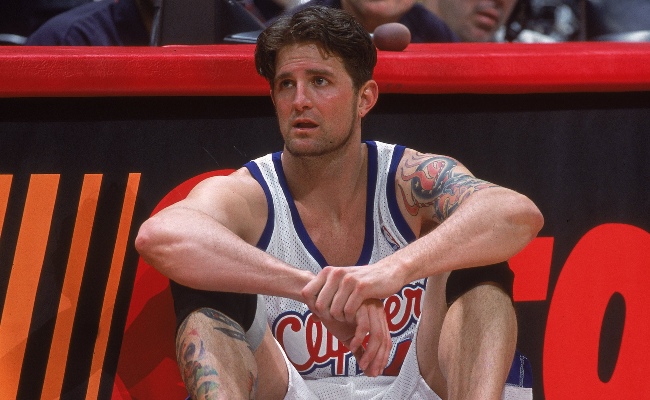 Two things near and dear to former NBA player Cherokee Parks are basketball and punk rock. Both of those were on display during his professional career, and they're still things he holds near and dear to his heart — the "DIY work ethic" and the understanding that when it's game time, you have to "just go out there and get pumped up."
This mindset was something that was missing at the NBA Symposium in Las Vegas in 2017, where rookies gather to learn about the league before they step on the floor. The league didn't have a former player to give the younger guys an overview of life in the NBA.
In came Parks, who in a true punk rock fashion brought energy and excitement to the event and knocked it out of the park.
"An hour later, he had the room completely engaged," said Greg Taylor, the NBA's Senior Vice President of Player Development. "His ability to be empathetic, self-deprecating, it's who he was as a player. He was obviously an amazing player. His being clear about his own journey, good and bad, programs and resources like this have helped him really reach that next level."

Parks thought his time in the sport ended in 2003 after only appearing in 12 games for the Golden State Warriors. The games were hard and the grind of another 82-game tilt wore on him. On top of this, Parks battled with depression. When he was waived in December of that year, Parks decided he had to step away from basketball.
"I just didn't fully have the ability to communicate what I was feeling and who I should do that with," Parks explains. "To bounce around from team to team, it just became really hard, to the point when I went home from Golden State. I just made the decision I'm not going to go back."
Parks wanted nothing to do with the sport he'd played for most of his life until 2011, when a then 39-year-old Parks decided to make a comeback in France. He suited up for Aubenas in Southeast France, riding the bus with kids half his age but enjoying the moment.
"It puts everything in focus, because when you're a player and you step on the court — when I step on the court — the court's the same, the dimensions are the same, the basket's the same, everything is the same," Parks recalls. "You shoot and it feels the same, but then getting out and being in the mix. I appreciated having a little time off, get myself back into the game, get a respect of how much work goes into playing. It kind of made me take for granted a little bit when you've been playing your whole life."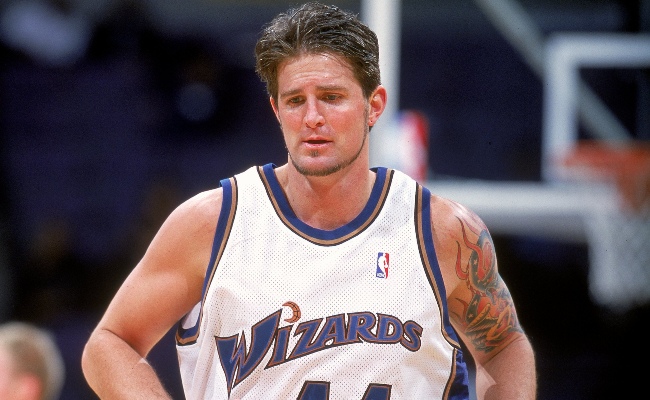 Parks came back stateside with a renewed resolve and a desire to still be in the mix with basketball. His playing days, however, were done due to age. He'd remained in contact with Clipper Vice President of Player Relations Denise Booth, but it took a conversation with fellow Duke alum Corey Maggette to open the door to his next chapter.
Maggette, at the time, was in the first cycle of the Basketball Operations Associate Program, designed to have former NBA and WNBA players find homes in the league office after their playing careers end. Maggette spoke glowingly of his experience and suggested that Parks came on board. Parks took initiative, calling the league offices weekly and connecting with officials on LinkedIn to make sure that he had a spot locked up in the next cycle.
Parks was accepted into the program in June 2017 and was thrown into the deep end almost immediately. Within 48 hours, he was behind the scenes at the NBA Draft. A few days later, he attended the NBA Awards, running into contemporaries like Shaquille O'Neal and Grant Hill. A few months later, he was shadowing G League executives, figuring out all the nuances of what it takes to be a team executive.
"What we try to do is really delve deep into the skillset and experience that it takes to be a successful person in the program, and it really adds value if you were to end up being an executive at the team level or whatever position that you ultimately land," Taylor says. "The program is really about skill development, it's about understanding the business operations here at the league. What we're trying to do is to then connect those players who have really gone through the program and excelled."

Parks took to the program, relishing how it let him stay around basketball. He finished the three-month career crossover portion of the program and dove headfirst into the year-long Basketball Operation Associates Program. Upon completion of the program, Parks found jobs as part of player development staffs for the Cleveland Cavaliers and the Oklahoma City Thunder, along with a role with the USA Basketball Junior National Team as the sounding board for young hoopers regarding their futures.
"You have the college route, you got international route, the G League has a route," Parks says. "We can bring programming to these players and their parents to help illuminate the landscape, provide the resources and the people and education so when it's time to make these decisions, they are familiar with what's going on. They can make really good, comfortable, and informed decisions, and if they have any questions, they know exactly who to call to get answers."
Parks believes his self-imposed exile gave him much-needed clarity and stoked something that was hidden away until he grew into it: leadership. It's something he exhibits in his professional life and is evident to those with whom he works.
"What really stands out for me about Cherokee is his desire to want to learn and his forward movement," Taylor says. "He is an amazing leader in that regard, and everybody saw it immediately and really poured into him. I think it's both his investment in the program, his commitment to his own development, and just his having a skillset that was really timely is why he's been so successful."
Perhaps Parks' rise through the program could see him joining a front office sooner than later. He'd buck convention as he got there, just like he did to get back into basketball after walking away from the game, embracing a punk rock approach by marching to the beat of his own drum as he did things his way.