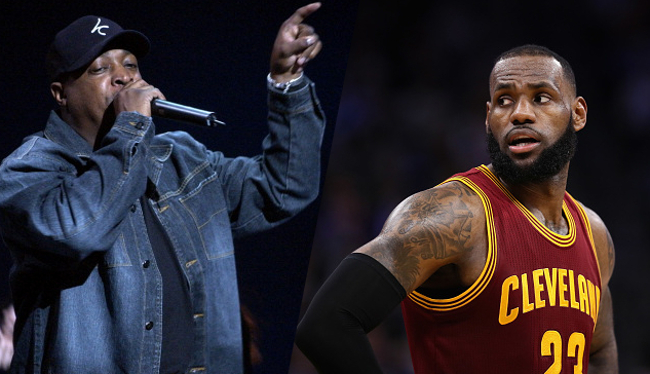 Ever since LeBron James started criticizing the Cavs' front office for not being aggressive enough about adding more play-makers to the roster, he's taken heat from all sectors of the basketball-viewing public. Never one to mince words, Charles Barkley has been particularly vocal in his belief that LeBron needs to stop "whining" to the media.
LeBron quickly fired back with a searing missive pointing out Barkley's hypocrisy by chronicling much of his questionable behavior during his playing days, to which the longtime TNT personality replied that he was essentially just doing his job and isn't in the business of making friends with the players he comments on. Because social media exists, seemingly everybody has an opinion on the matter, including legendary rapper Chuck D, who came to LeBron's defense on Tuesday.
It's hard to argue with that line of logic. After all, the Cavs have made back-to-back trips to the Finals and won an NBA championship last season largely because the organization has acquiesced to his demands about how he wants the roster constructed.
A lot of folks might not agree with his philosophy toward diplomacy, but as the Public Enemy front-man once said "I'd rather be hated for what I am than loved for what I'm not."