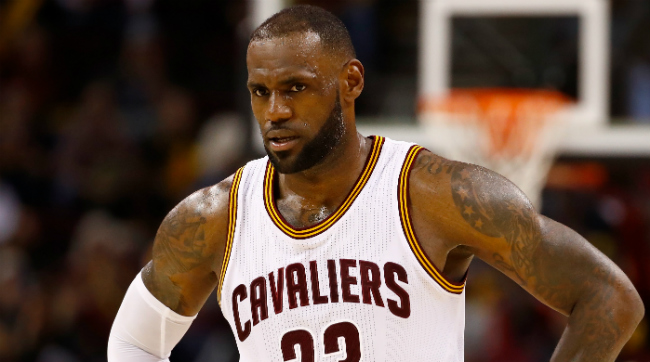 Maybe it's time we start getting really, really worried about the Cavaliers. During a Sunday matinee against the Atlanta Hawks, Cleveland led by as many as 26 points in the fourth quarter. Somehow, this lead was not safe, and Atlanta came back to win in overtime, 126-125.
This is unfathomable. You almost have to try to blow a lead that insurmountable, and with only two games left until the playoffs start, the last thing that Cleveland needed was to lose a game in such a heartbreaking way. It was so bad that no one on the internet can really comprehend how this happened.
One person decided to make fun of LeBron James, who made it a priority for his front office to go out and get reinforcements at the trade deadline. The organization did its best, but things have gone downhill – especially on the defensive side of the ball – over the last month or two.
Just how bad was this for Cleveland? Prior to today, only two NBA teams had ever come back from a 26-point forth quarter deficit.
Cleveland fans, as you can guess, are kind of furious after this one. The Cavs tweeted out this graphic at the conclusion of the game…

…which led to Cavaliers fans on Twitter responding with some serious anger. Apparently it got to be so bad that the team deleted the tweet and instead retweeted Fox Sports Ohio.
Still, the Cavs' mentions on Twitter are something else right now.
Seems pretty bad, right? Let's check in with Tyronn Lue, who is … fine?
Cleveland is going to make the playoffs. It is going to have a top-2 seed and will be the favorites to make it out of the East. But based on the last few months and especially what happened today, it's hard to feel optimistic about the team's chances of going back-to-back.