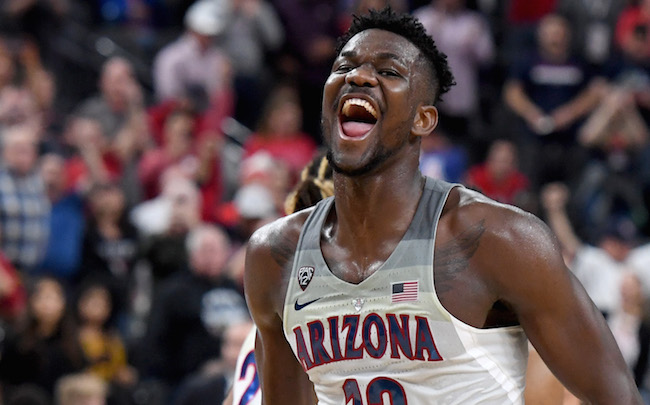 Deandre Ayton has been the presumed No. 1 overall pick in the 2018 NBA Draft for much of the draft process, but we won't know for sure if his future home will be in Phoenix until June 21.
That said, all signs point to the Arizona center making a short move up the road from Tucson and nothing about his official workout with the Suns on Wednesday would suggest that won't be the case. Ayton and general manager Ryan McDonough both spoke with the media following his workout, with McDonough offering glowing reviews about the center prospect and Ayton sounding legitimately excited about the potential to play in Phoenix.
McDonough thought Ayton was "phenomenal" in his workout, and mentioned he shot the ball well while also showing them everything they expected out of him on Wednesday.

Ayton seems pretty locked in on the Suns as his only focus in the pre-draft process, saying this was his only workout with a team he would have and saying that he "knows" he'll hear his name called first on draft night.

A number of Suns were in attendance for Ayton's workout, including star guard Devin Booker, who Ayton believes can be the perfect complementary piece to his inside presence, and went so far as to say he believes they can be the second coming of Kobe Bryant and Shaquille O'Neal.
Ayton certainly doesn't lack in confidence, and that's a good thing for someone coming into the NBA with the expectations he has. It will be interesting to see how Ayton develops, particularly as a defensive player, but he has all the tools to be a dominant force in an NBA that has suddenly become loaded with uber-talented young centers.