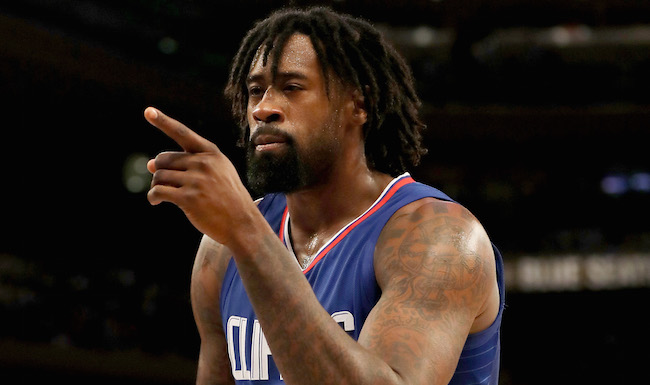 DeAndre Jordan has a very interesting decision to make by midnight on Friday. The Clippers center has a $24.1 million player option for next season he can either pick up, remaining in L.A. for one more season and hitting the market in 2019, or turn down to become a free agent on July 1.
There are a few questions Jordan must attempt to answer by Friday. The first is whether he wants to stay with the Clippers as they transition into something of a rebuilding period with a focus on younger players, although still looking to be a fringe playoff contender as proven this past year. Beyond that, he must figure out what his market value is this season and whether it's worthwhile for him to enter the free agency market now (a year younger, but with fewer teams with significant space) or next season.
He also could pull the same move as his former teammate Chris Paul did last year and opt-in with the caveat that the Clippers need to trade him. That would allow him to possibly dictate where he goes, while also still ensuring he makes his $24.1 million and allows L.A. to get something in return from him. That's the conversation he's having with his people right now, according to Marc Stein, and there is apparently a familiar suitor out there with interest int he big man.

Stein goes on to note that Dallas landing Jordan is "a long shot," but it is notable that they're even interested in going after him given the debacle that was Jordan's free agency in 2015.
For those that have somehow forgotten, that was the night Jordan was all but signed with Dallas before being barricaded in a house with his Clippers teammates and Doc Rivers who convinced him to stay in L.A. Ironically, all of those people are gone now other than Rivers and the Lob City Clippers are no more. Still, for the Mavs to be willing to open up those lines of communication again shows how desperate they are to land a top tier big man this summer to pair with their young backcourt in an effort to be a playoff contender next season.