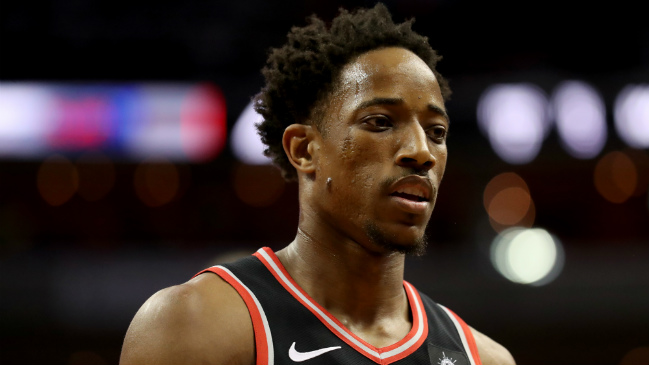 The NBA world was rocked in the early morning hours of July 18, when word broke that a deal was in place to send Kawhi Leonard to the Toronto Raptors, with DeMar DeRozan joining the San Antonio Spurs. While much of the attention has been paid to Leonard and what appears to be the end of the road after a lengthy set of trade talks, there is another massive story in DeRozan's exit from Canada's team, particularly given the fact that he has been committed to the organization for the entirety of his career.
With that as the backdrop, DeRozan shared his apparent displeasure with the deal on his Instagram story.
Under any circumstance, it wouldn't be a shock to see an All-Star player expressing some negativity over a trade he was surprised by but, in this case, DeRozan reportedly has even more fuel. As part of a story from Adrian Wojnarowski of ESPN, it was revealed that "sources close to DeRozan told ESPN's Chris Haynes that DeRozan met with Toronto brass in Las Vegas during summer league and was told he would not be traded."

While it will be interesting to monitor this tidbit moving forward, the notion that DeRozan was expressly told he would not be moved is jarring, especially given the close proximity indicated by the meeting taking place during NBA Summer League. At a maximum, the conversation would have taken place within the last two weeks and it is quite clear by DeRozan's social media reaction that he was taken aback when informed he would be changing teams in short order.
On the bright side for the Spurs, however, Rudy Gay could provide a semblance of normalcy for DeRozan upon arrival as a former teammate.
Leonard's future in Toronto will garner a lot of headlines, particularly because he has already reportedly expressed no desire to play for the Raptors. However, DeRozan can't be happy with this change either and it is easy to identify with him if Toronto did indeed mislead him during the process.