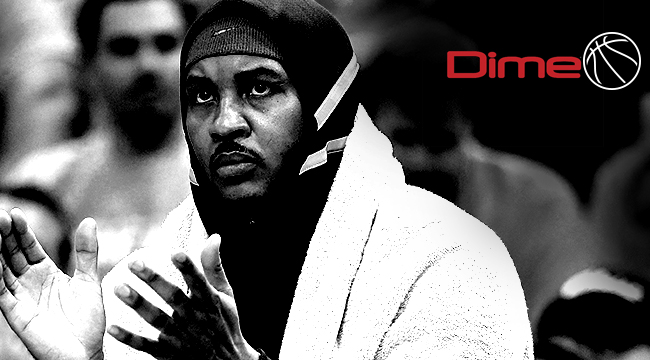 Hello, friends. Welcome back to the Dime Pod, which just like you is trying to navigate the NBA's offseason. This week's Dime Pod (subscribe: Omny, iTunes, Google, Stitcher) features our pal Zach Harper, who you should follow on Twitter over @talkhoops. Also give his podcast a follow @Back2BackPod, and for information/tickets about the live podcast in New York City that Zach mentions towards the end of the pod, head here.
Martin, Robby, and Zach go around the NBA to talk about everything from why the Atlanta Hawks should sell Carmelo Anthony jerseys to a story about Michael Beasley's love of Angry Birds. Check out the pod here, with a list of topics after the jump.


Here's a full rundown of this week's conversation:
Honoring the Carmelo Anthony era in Atlanta, including a plea for Melo Hawks jerseys
Carmelo Anthony or Trae Young: More impactful Hawk?
Jeff Teague's life
How Dennis Schroder fits in Oklahoma City
Marcus Morris got challenged to a fight by a fan, which led to a Morris twins discussion
Zach's here, so let's talk about movies and MoviePass
Former NFL players are suddenly becoming general sports analysts
Kevin Love: Got paid!
Kawhi Leonard: Got traded!
Michael Beasley is headed to the Lakers
How the Lakers could be a disaster, thereby making LeBron James furious
How many of these Lakers vets play for the team in 2019-20?
And much, much more!