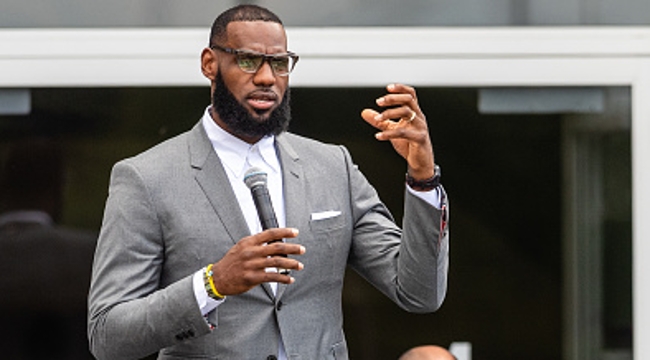 The President of the United States has used his Twitter account to publicly attack a number of people in the world of sports. Late on Friday night, Donald Trump added another athlete to that list: LeBron James, who has been a vocal critic of the president since before his election in 2016.
James sat down for an interview with CNN's Don Lemon amid the opening of his 'I Promise' School in northeast Ohio. During the interview, James called out the president, saying "What I've noticed over the last few months, that he's kinda used sports to kinda divide us, and that's something that I can't relate to, because I know that sport was the first time I ever was around someone white."
It is the latest pointed criticism of Trump by the best basketball player in the world, and at 11:37 p.m. on Friday, the president responded by insulting James' intelligence. In an attempt to add insult to injury that certainly will not work, Trump said he prefers Michael Jordan in the debate about who is better between the two.
Unsurprisingly, the president has a myriad of tweets from before he was elected that contradict his criticism of James, as it appears he used to be a big fan of the now-Lakers star both personally and as an athlete.
James has most notably criticized Trump when the president uninvited the Golden State Warriors from the White House last year, despite the fact that Steph Curry said the team would not attend prior to their invitation being rescinded. In response, James took to his Twitter account and referred to the president as "u bum."