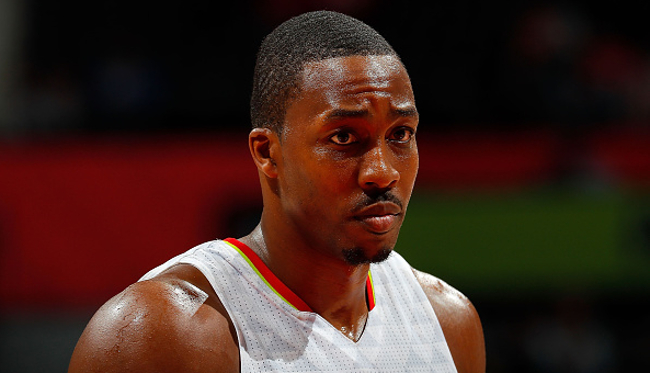 The tragic irony of Dwight Howard's life is that he so desperately wants to be liked among his peers and among NBA fans that the stench of this desperation and the aura of trying too hard is precisely what turns so many people off. It's an even greater tragedy that he still can't seem to recognize it.
Instead, Howard remains willfully oblivious to his plight. After each failed experiment – of which there have now been no fewer than four in the past five years – he defaults to pointing the finger at the people and the circumstances, stubbornly assigning blame anywhere and everywhere besides the person at the center of it all.
His most recent interlude in Atlanta was supposed to not only be a homecoming of sorts, but an opportunity to resurrect a once-promising career by demonstrating a willingness to evolve his game. But the Hawks opted to pull the plug after a disappointing season, and now reports are emerging that it was in no small part due to Howard's ongoing inability to accept a reduced role and all the interpersonal turmoil that follows him everywhere he goes.
What's worse is that his teammates had reportedly grown so weary of him that, upon news of his trade, they couldn't wait to bid him good riddance. Via Zach Lowe of ESPN's The Lowe Post Podcast:
"I don't know what it is. No one has kind of gotten to the bottom of why. It can't just be the corny jokes – and my god, does he tell the corniest jokes – but I've heard multiple stories of Hawks players learning about the trade and screaming with jubilation into their phones.

"You ask why, and one account was that Dwight would give these speeches before the game about how everyone is playing hard, we want unity, we're going to… and then go out and play like a blah game where he demands post touches and doesn't rotate as hard as he could. And everyone is like, 'why are you speaking in the locker room?' But that's all anecdotal. It's just crazy how these stories come out after every stop in his career."
None of this is surprising at this point, but this season in Charlotte could very well be his last chance in the NBA. The market had already dried up for his services last summer before the Hawks decided to take a flier on him. Another season's worth of his antics could spell the end for good, especially with a team like the Hornets that has their eyes set on the postseason.