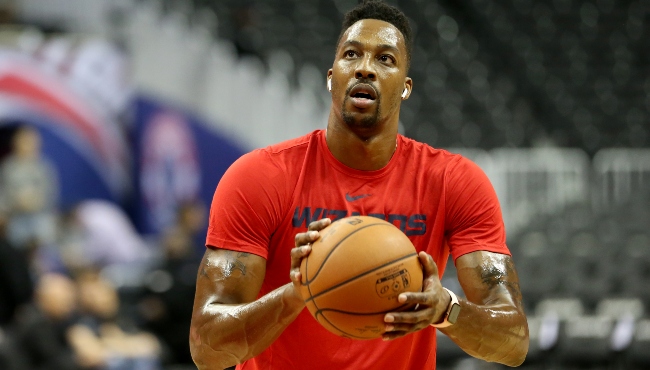 The Washington Wizards have struggled to get going this season. Internal strife has already popped up in the nation's capital, as the Wizards sit at 1-6 and are tied for last place in the Eastern Conference. After the team fell to the Memphis Grizzlies on Tuesday night, Bradley Beal appeared flummoxed while speaking to former teammate Garrett Temple.
Basically, Washington needs all the help it can get right now, and on Wednesday afternoon, we learned that its thin depth chart at center will receive some reinforcements in the form of veteran center Dwight Howard. The former All-Star joined the team via a trade over the summer, but hasn't been able to take the floor due to a lingering back/butt injury.
There are plenty of reasons to think that Howard won't be able to fix the issues that have popped up to this point with the Wizards. While he will provide some stability at the back of their defense — which is absolutely something Washington needs — he's not the game-altering defender he was during his prime anymore. There's also the concerns about how Howard will fit in with a locker room that is known for being one of the more combative in the league.
But for now, Washington just needs help from anywhere that help can arrive. In a matter of days, they'll get a chance to see if things are so far gone that not even Superman can save them.