Dwyane Wade and LeBron James have been attached at the hip ever since Wade announced that he was signing with the Cleveland Cavaliers after the Chicago Bulls bought out the remainder of his contract this summer. Wade gave some consideration to the Miami Heat, Oklahoma City Thunder, and San Antonio Spurs before landing in Cleveland, but everyone saw this move coming.
After their first practice together in Cleveland, Wade and James had dinner together, with Wade sharing that experience on Snapchat, only solidifying that this was Wade's plan all along. It didn't hurt Cleveland's case that the Cavaliers are championship contenders, but ultimately, he just wanted to play basketball with his friend again.
What we didn't get to see, until now, was Wade in a Cleveland Cavaliers uniform because he missed out on the Cavaliers' media day. NBA 2K18 gave us a virtual quick look, but now we have a chance to see the real deal.
Without further ado, Dwyane Wade, the Cleveland Cavalier. That still feels weird to type.

The NBA's official Twitter account added a few photos of their own, giving us a sneak peak at both the Cavaliers' home and away uniforms. It would have been nice if Wade selected Kyrie Irving's old number to give us one more hot petty season storyline, but nine will have to do.
And it was this exact moment that I realized the new Cleveland Cavaliers jersey looks awfully similar to the old Miami Heat jerseys. This might not be as hard to get used to as I originally thought.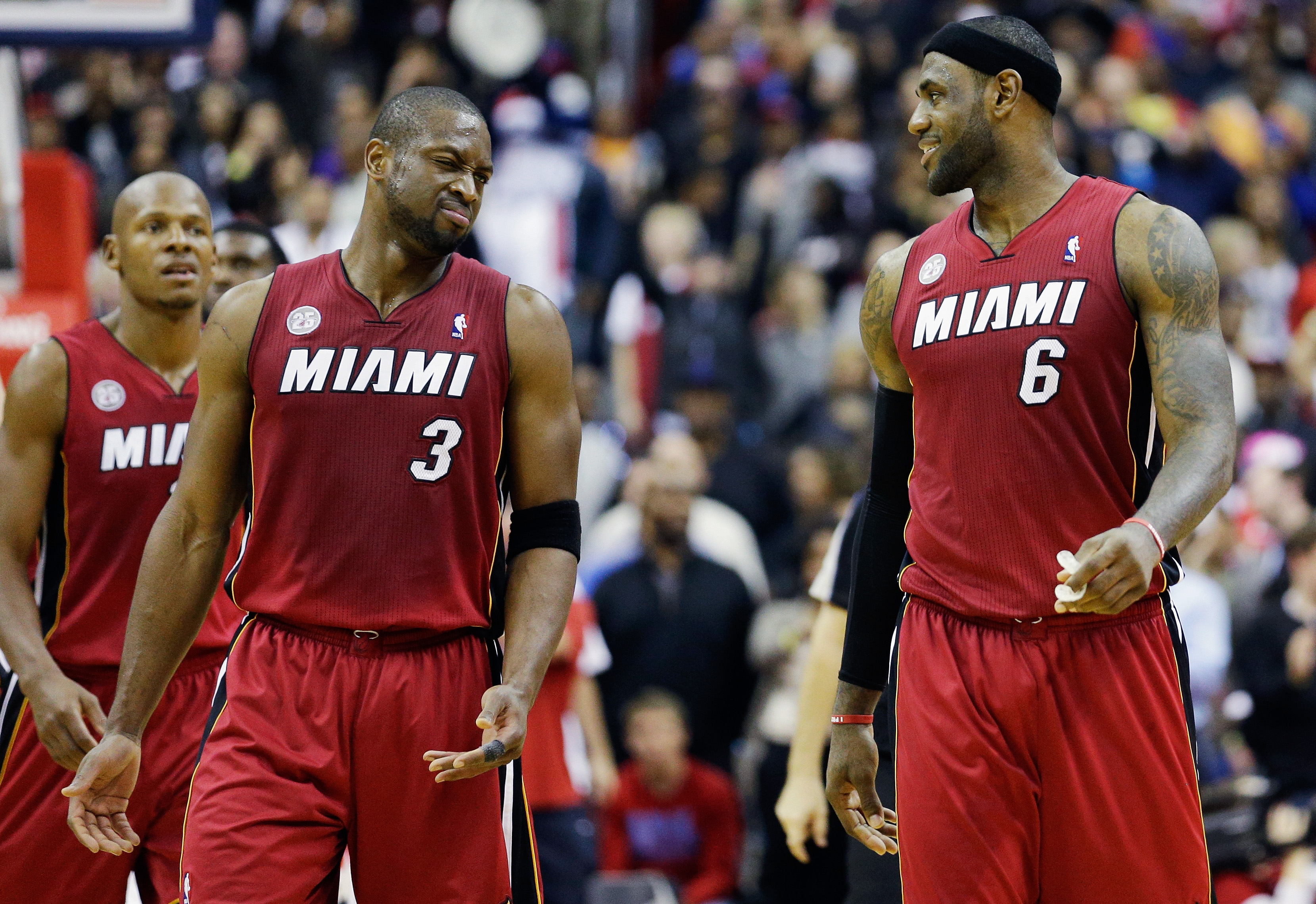 The more things change, the more they stay the same. Or something.