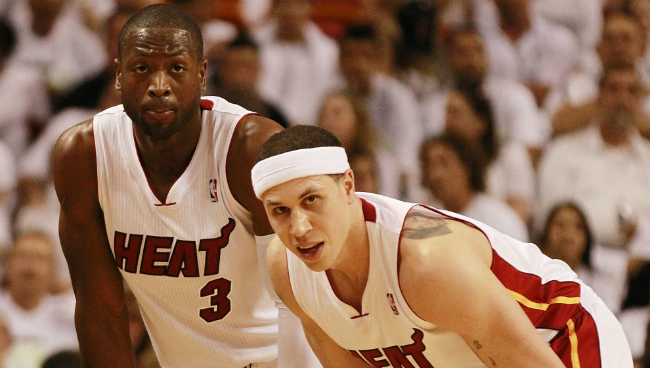 Austin Powers once famously pointed out that it's fair to question anyone who throws a shoe. That applied to Dwyane Wade back during the 2012 NBA Playoffs, as the Miami Heat were playing the New York Knicks and Knicks guard Mike Bibby lost his shoe. Wade didn't throw the shoe at Bibby — he tossed it into the stands — but still, it wasn't very nice.
Fast forward to Thursday night and the Sacramento Kings tweeted out this picture of Bibby, who has apparently spent every waking hour throwing steel over the last few years.

Bibby looked great during the first year of the BIG3, but still, he's looking like he hasn't skipped a chance to sculpt his deltoids in lord knows how long. What I'm trying to say here is I am very happy for Mike Bibby.
Anyway, Gabrielle Union and decided it'd be fun to bust Wade's chops for messing with this guy six years ago.
Wade, to his credit, admitted that the worst thing that could possibly happen would be for him to mess with Bibby should this situation pop up again.
The moral of this story is that, in the year 2018, Mike Bibby might be the last person you ever want to mess with. I'm just as surprised as you are.