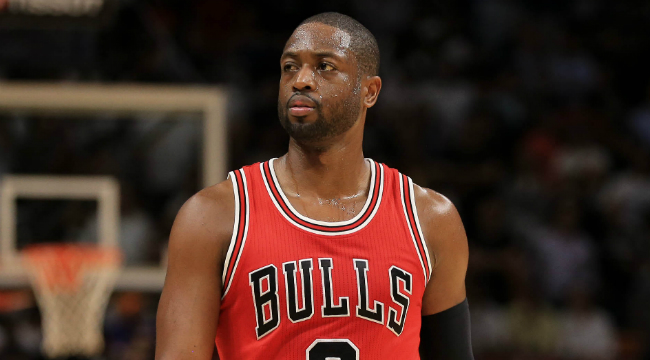 The Chicago Bulls are a mess right now, clinging to the eighth seed in the Eastern Conference playoff race and dealing with what stars Jimmy Butler and Dwyane Wade called a lack of effort. They're an undeniably talented, if ill-fitting, group of players, and Wade is not used to dealing with such locker room problems. Maybe that's why, late Wednesday night, he decided to let his meme flag fly with this Michelle Obama face:
That is both a very funny response to the Bulls' myriad issues and a very sad one. On the one hand, it's great that Wade can use levity and the internet to work out some of his frustrations; on the other, it seems like Wade made his message public through reporters, was still chewing on his discontent with the Bulls at 1 AM Eastern time, and decided to use a meme as his coping mechanism. Dwyane, how you doing, man?
The Bulls' problems go beyond lack of effort, though they don't get much bigger. Their only above-average outside shooter is Doug McDermott, whose development has plateau'd after a promising start to the season, and he can't defend much at all. Nikola Mirotic loves to shoot, but can't, and most other players don't even want to shoot from the outside because they know they're bad. Even with unquestionably solid big men like Taj Gibson and Robin Lopez, their defense isn't great either. It's enough to give a star like Dwyane the Sad Michelle, apparently.