Dwyane Wade is getting up there in age — and that's forgetting to mention the numerous health issues he's overcome in his 13-year career. But even at 33, the Heat's elder statesman has more than proven that he's still capable of being the dynamic player he was in his youth.
No matter how well D-Wade plays, however, there appears to be one critic who just won't give him the credit he deserves: his son.
Wade led all scorers with 28 in the Heat's 97-95 home win over the Thunder on Thursday night, and he even turned back time by throwing down a breakaway jam in the final session.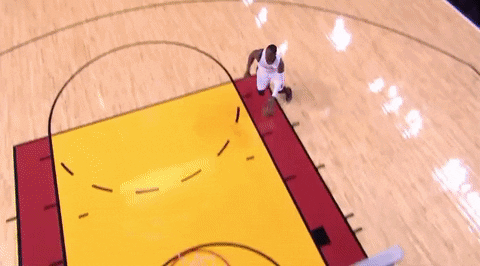 When asked by Rachel Nichols about it after the game, the former Finals MVP revealed that the reason he wanted to throw one down was that his kids make fun of him for not dunking in games anymore, which is just plain mean.
When his son Zaire — who is quite the baller himself — joined the interview, he gave Wade's performance a grade of "Aight." After 28 points on 11-21 shooting with four rebounds, four assists, the game-winning free throws and a dunk for the kids, we think Zaire's asking for too much.
At the very least, Zaire acknowledged his dad was "clutch," so I suppose his Old Man will just have to take what he can get.
Now Watch: Who Is The Better NBA Guard: Curry Or Westbrook?