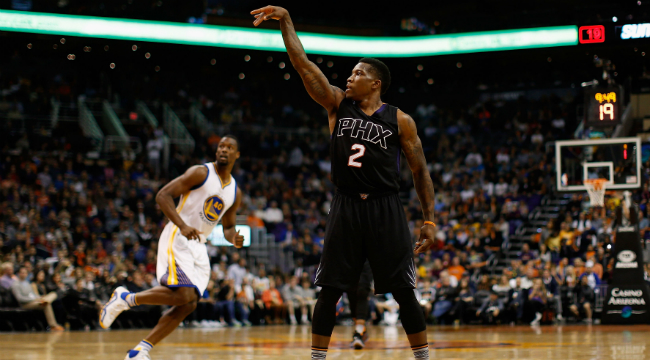 The Phoenix Suns will be the center of a youth movement next year, with two lottery picks — power forwards Dragan Bender and Marquese Chriss — entering the fold, along with second round pick Tyler Ulis. They may not be in playoff contention next season, but they could be a fun team, especially as they move further beyond the toxic atmosphere that ended the Jeff Hornacek/Morris twins/too many point guards era. In a classic move to jump start team bonding, Eric Bledsoe — probably the best player on the team — organized an outing to San Diego.
Coming into a season with low expectations and young talent is exactly how Phoenix surprised and delighted everyone just a couple of years ago when they nearly made the playoffs in what was supposed to be a tanking season. They were a fun team playing with nothing to lose with a couple of dynamic guards, and with Bledsoe, Brandon Knight (who could use a bounce-back season) and Devin Booker, we could be looking at another repeat. At the very least, they're working on the "fun" part:
Nothing brings a team together like collectively deciding to gang up on one rookie and mercilessly power-wash his torso with pastel paint. Our money is on Bender getting the rookie treatment.