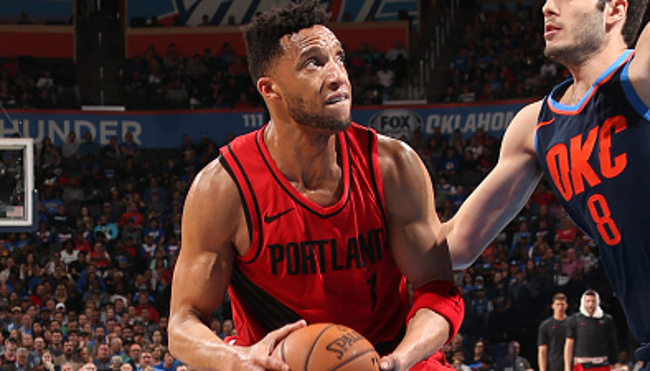 In what could end up being a playoff preview between two of the top teams in the West, the Blazers and Thunder battled it out on Sunday afternoon, with Portland eventually walking away with a gritty 108-105 road victory to give themselves a two-game cushion over OKC for the No. 3 seed.
The atmosphere turned hostile at one point late in the third quarter with the Blazers clinging to a three-point lead, as Ed Davis and Terrance Ferguson got tangled up while fighting for a rebound. This resulted in a lot of pushing and shoving between multiple players, namely Ferguson and Evan Turner, with Russell Westbrook also getting involved.

Several players earned technical fouls for their part in the melee, but cooler heads would eventually prevail. And Turner, to his credit, expressed remorse on Monday for exacerbating the incident unnecessarily and even offered to pay Ferguson's fine.
It's certainly a mature and noble gesture on behalf of Turner, who clearly let his emotions get the better of him in the heat of the moment, but there's been no word as to whether Ferguson plans to take him up on the offer. The veteran wing knows how much a fine hurts as a younger player on a small deal and as someone that makes significantly more than Ferguson, he wants to take the pain of writing that check off of him.