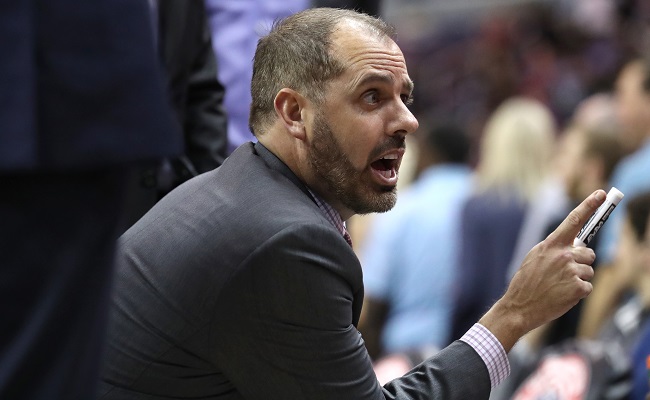 Jeff Hornacek was the first fired NBA head coach fired after the regular season came to a close, but in short order, another reportedly was dismissed on Thursday morning. Adrian Wojnarowski of ESPN brings word that Orlando Magic head coach Frank Vogel could not survive after a 25-win season.
Vogel's firing isn't a full-fledged shock, as the Magic posted only a 54-110 record over the course of his two seasons on the bench. While Orlando came out of the gates in encouraging fashion this season, optimism quickly faded. After an 8-4 start, the team was arguably the worst in the league.
The 44-year-old arrived in Orlando with high expectations after a successful six-year run as the head coach of the Pacers but a mismatched roster did him no favors (a theme for the franchise in the post-Dwight Howard era) and there was little buzz surrounding the team as a result. Because of his young age and successful pedigree, it seems safe to project that Vogel will return to an NBA bench in the near future but, as for the Magic, a coaching search will seemingly begin in earnest and Orlando will have some competition in New York.
Given the roster, it would be easy to understand why Vogel and the Magic had little success (at least before a lottery-crippling win in the finale) this season, but taking a step back after a 29-win debut simply wasn't deemed acceptable.