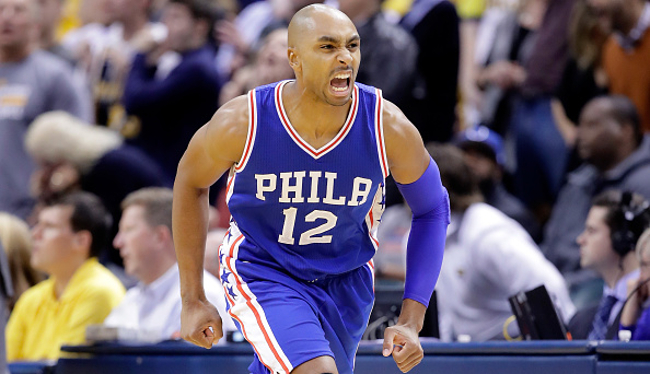 NBA journeyman Gerald Henderson's 2017-2018 season could be over before it even starts. The free agent has yet to sign this summer and might sit out the entire year in order to deal with a hip injury he's been battling for some time.
In a statement released via his agent, Henderson explained that he's currently in the process of exploring surgery options for a troubled left hip that impacted his play last season, and if he chooses to go through with it he would miss the year.
Here's the full text of his statement via HoopsHype:
"Despite receiving genuine interest from several NBA teams, I have made the decision to continue to evaluate surgical options on my left hip," Henderson said in a statement from his agency, via Hoops Hype. "I have been playing through severe pain that has made it difficult to play to the best of my ability. Now the pain has started to impact my everyday life off the court."
Henderson suited up in 72 games for the Philadelphia 76ers last year before being waived earlier this summer, and averaged just under nine points per contest. It was a cost-saving move for Philadelphia, who were set to pay him $9.2 million next season. The 29-year-old guard has had ongoing issues with the hip since tearing his labrum in 2011 and most recently underwent another procedure during his stint with the Blazers in 2015.
Henderson is adamant that he'll find his way back onto an NBA roster once he's fully recovered, but it appears it could be a full year before he can make that happen.