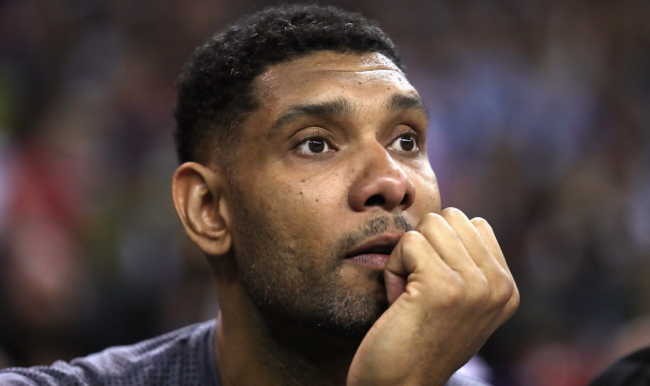 High on the list of the most fascinating "What Ifs" in recent NBA history is "What if Tim Duncan decided to join the Orlando Magic when he was a free agent in 2000?" Duncan was the centerpiece of the San Antonio Spurs' dynasty over the last 20 years, but at one point, it looked like he was on the verge of joining Orlando in free agency.
Who knows what the fallout to this would have been, but obviously, it didn't happen and the Spurs went on to become the league's most consistently great team of the past two decades. If you believe Bruce Bowen, this was because of a policy then-Magic coach Doc Rivers had that kept players' significant others from joining them on the team plane.
It turns out Bowen wasn't kidding. Grant Hill, who at the time was a member of the Magic, not only confirmed that Bowen's story was true while appearing on ESPN's The Jump, but he revealed that he was actually at the dinner where Rivers let Duncan know that this is team policy.

"I made my visit with Tim Duncan," Hill said. "I was at the dinner when someone in Tim's entourage, I'll just leave it that way, asked Doc 'Can significant others travel on the plane?' And Doc said no."
Two things here are great. The first is that Hill claims his wife said after the fact what everyone on earth knows Rivers should have done: Lied to Tim Duncan to get him to join the Magic. Or hey, maybe he says "it wasn't allowed but I'll change that for you." Either way, honesty was absolutely not the best policy.
The other thing that was great about this clip is that Tracy McGrady, who was also on the Magic, is very obviously still not over it. You only catch a glimpse of him in here, but he's not taking this especially well, and frankly, we can't blame him. A team with Hill, McGrady and Duncan could have been the ones to start the Big Three trend, long before the Celtics came together in 2007.