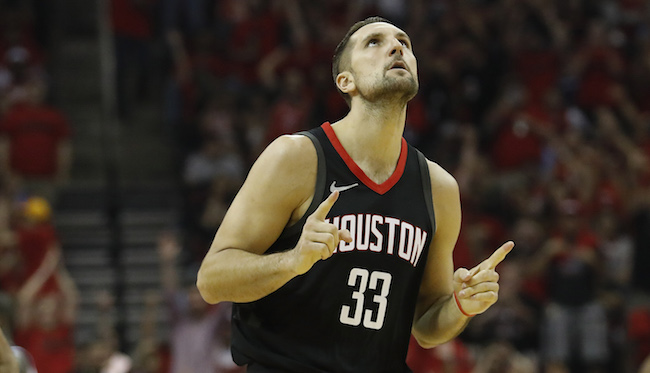 One major question surrounding the Houston Rockets has been what Ryan Anderson's role would be on the team going forward. The sharpshooting big man fell out of the team's rotation during the postseason last year, and while his ability to hit threes can appeal to just about any team, he struggles on the defensive end and is owed about $41 million over the next two seasons.
Late on Thursday night, the Rockets finally found a suitor for Anderson: The Phoenix Suns. According to Adrian Wojnarowski of ESPN, Houston will ship Anderson and promising rookie guard De'Anthony Melton to Phoenix in exchange for third-year big man Marquese Chriss and veteran guard Brandon Knight.
While Knight's contract isn't the savviest deal on earth, his two years and $30 million owed are more palatable than what Anderson is making. Plus Knight is a steady hand in the backcourt when healthy, something the team can use in a limited role or for stretches where Chris Paul is out. Chriss, meanwhile, is still on his rookie deal, and while he still has a way to go to reach the considerable potential that made him the No. 8 pick in the 2016 NBA Draft, he's only 21.
For the Suns, Anderson brings value as a veteran big man who can stretch the floor next to Deandre Ayton. Plus it gives Phoenix the potential to throw out a lineup in which Ayton is surrounded by shooters, which has the potential to be a blast. Add in that everyone seems to love Melton's upside and this is in no way a bad deal for the Suns, either.