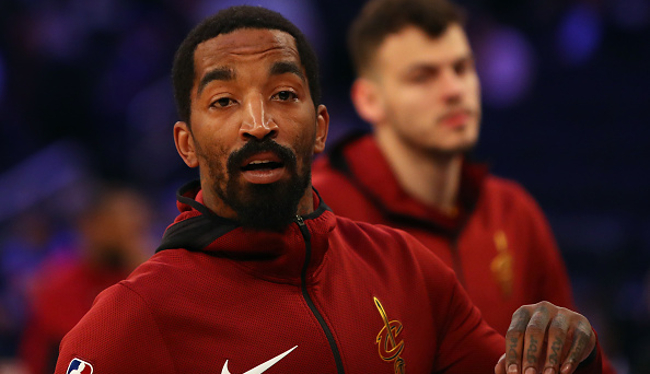 J.R. Smith hasn't appeared in an NBA game since mid-November and, when he did take the floor in 11 games for the Cleveland Cavaliers, the veteran wasn't operating at a high level. With that said, there is usually a market for veteran wings that can (theoretically) help on both ends of the floor and an intriguing team has reportedly emerged with interest in acquiring Smith in the Houston Rockets.
As noted by Marc Stein of The New York Times, Smith has been away from the Cavaliers for some time and both sides appear to be on board with a scenario in which he is moved during the season. The challenge would be that Smith is under a contract that pays him more than $14.7 million this season and he is also under contract for the 2019-20 campaign. It should be noted, though, that the veteran swingman has a guarantee of less than $4 million (on a salary of $15.68 million), which could make him a more interesting trade piece for a team attempting to contend.
Smith, even in a state in which he is no longer the same player as he was during his prime, would almost certainly help the Rockets and Houston also has a salary to use for matching purposes in the form of Brandon Knight. Because Knight's $15.6 million salary is fully guaranteed for the 2019-20 season, the Cavaliers would almost certainly be looking to extract significant compensation (perhaps in the form of a first round pick) from the Rockets in such a deal and the specifics will be of great interest around the league.
Houston is struggling in a big way with an 11-14 record and acquiring J.R. Smith wouldn't fix everything. What it would do, however, is provide Mike D'Antoni with another playable entity on the wing and, at the moment, that could be more valuable than you might think.